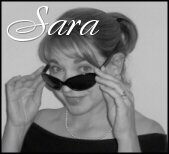 Hollywood rarely gets the creative/writerly characters and situations right. (Just one case in point is the mom character in Cheaper By The Dozen. A publisher picks up her book and in about two minutes she's touring and has an Oprah appearance scheduled.) So I was surprised that the movie Music and Lyrics gave several fairly accurate glimpses of what the life of a professional artist is like, whether that person is a painter, songwriter, composer, or novelist.
Music and Lyrics is a chick flick and I wasn't expecting anything heavy or overly soul searching in a movie about a wash-up '80s pop singer trying to make a comeback. It lived up to its billing, as a light romantic comedy but it went a bit further as it illustrated these truths about being a person who strives to make a living from his—or her—creative ventures:
Truth #1: "In the end it's all just business."
After the new pop singer's version of their sweet song twists it into something that "simultaneously destroyed two musical cultures," Alex (Hugh Grant) tells his principled lyricist, Sophie (Drew Barrymore), that she's not going to be able to convince the singer to change the song back to their version because "in the end it's all just business."
I certainly learned this lesson. I love to write and create characters and plots, but if I want anyone else to read that writing it has to be saleable. Publishing is a business, not a charity, and the companies have to make money. I don't always agree with the business decisions (that's another post), but I do understand that they have to show a profit. They're taking a gamble with every book they publish. The trick, as Alex discovers in the movie, is to balance the business side with the creative side. Still working on that myself!
Truth #2: Sometimes you fail.
When Alex takes Sophie to a music store and shows her his solo album, he tells her he only sold a few copies and most of those went to his mother. Then he says the particular copy they're looking at has been in the stores for years—literally. He's made a mark on the case so he can check to see if it has sold.
This scene perfectly captured the agony and the ecstasy of presenting your work to an audience. The ecstasy: doing the "shelf check" at the local bookstore and proudly signing copies. The agony: returning two weeks later (or a month or three months) and seeing those exact books are still there—as in they haven't sold. Not good. Sometimes you hit the mark and sometimes you don't. And missing the mark can happen in the writing part or in the publicity part.
Truth #3: "Inspiration is for amateurs."
When Sophie says she can't write the last verse of the song because she doesn't feel inspired, Alex tells her "inspiration is for amateurs."
Sometimes parking myself in front of my laptop is the hardest thing I do all day. There's always plenty of other pressing things that need to be done: errands to run, laundry to fold, dishes to do, bills to pay, a dog to walk, a rather dusty workout CD with my name on it. But if make myself start, then I'm sucked into the written world and time flies.
Truth #4: "It doesn't have to be perfect. Just spit it out."
It took me a long time to learn this—and I mean years. The first draft is just that: a draft. It's supposed to be messy and rough. I even wrote an article about this truth called Just Get Something Down on Paper. It's in the November 2006 issue of The Writer Magazine. I'm glad all those years of waiting for the muse paid off in some way!
So, do you have any "truths" about writing? Or as Oprah would say, what do you know for sure about writing? No movie references required.
Oh, and by the way, if you haven't seen the movie, the video for Pop Goes My Heart is great fun, especially for those of us who grew up on cheesy story-telling music videos with the puffy haired, shoulder-pad-wearing guy groups of the 80s.

August 7th, 2007
Two Minds ARE Better Than One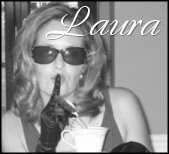 I'm a huge fan of brainstorming sessions. Always have been.
I first discovered their appeal as a news reporter. The editor would summon the writers to a small, windowless conference room every Tuesday morning. We'd talk about what worked in the last paper and what didn't. We batted around ideas for features and ongoing news series.
What I liked about those get-togethers was seeing what a group of creative minds can do. It was a rare occurrence for one writer to completely take the idea of another, yet those shared thoughts were always springboards to something bigger and better. They made us think beyond where we were.
I see that in my fiction writing as well. In fact, brainstorming with a fellow writer now is a real treat for me. Again, I rarely use something exactly the way it was offered, but the ideas batted around make me think deeper.
Most of my brainstorming sessions have happened with my best friend. We've talked through ideas during instant message chats, long car rides, and—when possible—while sitting on the same couch in the same city.
When you are focused on coming up with the premise of a book it can often be hard to see all the angles. Shooting it around with a fellow writer enables them to see plot holes you might have missed.
About two months ago, I was intrigued by one minor aspect of a news story I'd seen on my splash screen. It stuck with me over the next few days and, before long, I knew I wanted to work it into a story. Slowly but surely I concocted a basic premise that excited me more and more as I mulled it over. Yet, I couldn't start writing because I didn't have my who and my why—two aspects I have to have in place before I can put my story to paper.
During that stalled phase, I had the opportunity to meet my friend, Joe. We hadn't talked face to face in a while so we spent some time catching up on life stuff. When we were done I gave him the basic premise of my story idea. Or, what I had of it at that point.
Without going into too much detail, the protagonist of this story returns to the scene of a past tragedy. While there she uncovers a threat to her own life.
Joe, being the amazing brainstorming partner that he is, asked for some of my who/why ideas. I threw a few of them out as they formulated in my brain. Each time he'd say, "yeah, but he'd just kill her."
I'd throw out another option.
"Yeah, but he'd just kill her."
And another.
"Yeah, but he'd just kill her."
And finally one last one.
Same response.
On one hand the whole devil's advocate thing he was playing with me was walking the line of infuriating, on the other hand I could feel that creative part of my brain really churning through what he was saying.
When we parted ways, I still had no ideas. Just a bunch of his questions firing away in my mind, attacking everything I came up with. But I kept at it. Kept thinking. Kept questioning.
I was about ten miles from home when it hit. WHAM!
I had the why as it pertained to the threat. And it was dynamite!
It was enough to start writing. Wrote the first chapter and showed it to my best friend when she came in for a visit a week ago. She loved it. But as we talked about what I had in mind, I realized I needed another layer to my why. I already had some of it, thanks to a pick-your-brain session with someone in the particular field my motive explores, but still didn't have it completely nailed down.
Again went the questions. The ideas. The shoot-downs. The grunts. The frustrated sighs.
And, once again, it paid off. Big time.
There are lots of things I've learned as a writer. Both with fiction and non-fiction. Little tips and ideas that have strengthened my desire and my skill with each new project. But if I had to pinpoint one thing that I value the most in terms of the creative aspect of writing, it's the opportunity to sit down with a like-minded person and let the mind wander.
It always ends up somewhere better than it originated.
Always.
So, how about you guys? Do you find talking stuff out—whether a story idea or something in your personal life—pays off for you? Or are you more apt to concoct and execute totally on your own?
Hugs,
~Laura

August 6th, 2007
Today is the First Day of the Rest of Your Life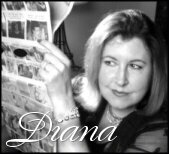 And what do you know? Today actually is the first day of the rest of my life.
Because today is the first day that I begin writing full-time.
Yep, I did it. I quit the day job. Said good-bye to the corner office, the parking spot by the back door, the Bat Phone — said good-bye to everything I'd fought for. On Friday I handed over my Amex card and the keys to the kingdom. Good-bye to all the corporate BS, the petty squabbles of office politics, the mind-numbing conference calls…
This drone has flown.
I don't know if I can make it as a writer, but I'm bloody well going to take my shot. And if I fail, at least I'll have tried.
I'm giving it six months. Six months of writing full-time. It sounds like a dream come true. It is a dream come true.
Regardless of what ultimately hapens, there's something incredibly freeing about deciding to pursue a dream — I mean, going after it with all your strength and energy. Just as there's something incredibly rejuvenating about recognizing that you're unhappy and acting on it.
So this is Monday. The first day of the rest of my life.
How's YOUR Monday going?

August 3rd, 2007
Cake: The Final Act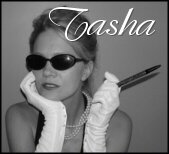 Crazy week here, so forgive the lack of a formal Virtual Cocktail Party. Might I suggest a gin and tonic for a hot summer day? Pour it while I tell you about some of the myriad discoveries made during my last days in Chicago.
First, I learned that a person can, in fact, only eat so many blue cheese burgers in a single week. How many? Three. And you won't enjoy the last few bites. It's tragic. Really.
Second, Renee and I have solved the mystery of the Shrinking Slices of Cake.
We walked for cake again. It's becoming a Sunday tradition and we're such old hands at it now that on Monday, when I walked from River North to Borders on Clark and Diversey (a mere three-and-a-half miles), it felt like strolling to the corner to pick up the Sunday Times. Restrain yourself from mentioning that there are closer bookstores, blah blah blah. This was the day of the Pedicure Gone Wrong and other assorted fiascoes and, if you fully understood, you'd agree I had few options.
But I digress.
Renee and I have little habits when we walk to Andersonville. For example, when Renee starts to feel tired I say helpful things like, "Hey! We're almost at Wrigley Field!" Which is inane because, 1. I say it when we're still miles from Wrigley Field; and 2. Wrigley Field is miles from cake. But Renee's kind enough to play along, and perks up at once. She knows, though, that it's only when she sees this sign, that we're getting close.
This week, we were lucky enough to be joined by our dear friend, Darwyn Jones, who lives in Andersonville and only had to walk a handful of blocks for a quick dinner and drink (Sprecher Black Bavarian, which you wouldn't think would make you want cake, but you'd be wrong). And then it was cake. Now. Remember last week, when Renee's piece was insultingly small?
It happened again. And this was when we learned that there's nothing more important than having the right person cutting your cake.
The three of us let out a collective ooooh-ahhhh at the sight of a White Chocolate Raspberry concoction, and while the helpful woman behind the counter continued to list the rest of the day's selection of cakes, a lovely man who has been more than charming every time we've seen him handed us a sample of the White Chocolate Raspberry. A sample that was just about the right size for an ordinary dessert. The three of us devoured it (sadly, it was too sweet) and Renee ordered Red Velvet.
The woman cut it: Small and kind of sad looking.
Darwyn and I ordered carrot cake.
The man cut it: ENORMOUS.
Take a look at the injustice here (and, really, look at Darwyn's piece–have you ever seen a more insanely large slab of dessert?).
So I guess when you want an obscene dessert, go for the guys.
Tune in next week when the Virtual Cocktail Party will be back with the always fabulous J.A. Konrath. In the meantime, take a look at a couple of pictures pictures from my Chicago send-off, which was heaps and heaps of fun and culminated with dessert at Clark Dog. Because sometimes a girl doesn't want something sweet…
xo
Tasha

August 2nd, 2007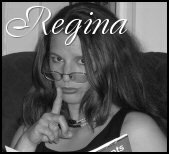 This week is the start of another of my attempts to run a regular feature. My police stories posting has become rather irregular (though that can be blamed on the Baltimore police I know - they're rather an irregular bunch, after all). My survey of various sub-genres came to a screaming halt when I got more interested in the reading I was doing for it, leaving little time for the actual reviewing.
But for this - my Women of Mystery feature - I make no promises. When I meet an interesting gal, who happens to write mysteries, who might be willing to subject herself to my relentless nosy questioning…
Well, suffice it to say that, from time to time, I may post an interview.
To start things off, I chose a lady who writes about an era from the beginning of the last century. Clare Langley-Hawthorne survived being highjacked and dragged along with the Good Girls when we inadvertantly crashed the Berkeley Prime Crime party during the Malice Domestic conference this past spring. The fact that she responded to my email at all shows that tagging along with the Good Girls will not necessarily end in Police Involvement, as it has in the past.
She's quite a sport, more than kind, and - as this interview shows - is the lady-in-the-know when it comes to writing the historical mystery.
(And don't forget to leave your own questions and comments for Clare! She'll be checking in throughout the day to chat).
Regina: First, please tell us a bit about Consequences of Sin. (I thought it was about pregnancy, alcoholism and those annoying pimples after too much chocolate, but I was wrong).
Clare: Consequences of Sin is the first in a series of mysteries set in the twilight of the Edwardian era just before the first world war. An Oxford graduate, militant suffragette, and aspiring journalist, Ursula Marlow is not your typical Edwardian heiress. Her once charmed life takes a frightening turn when a fellow suffragette and friend is accused of murder. As Ursula digs deeper to discover the truth and clear her friend's tarnished name, she is drawn into a mystery that raises troubling questions about her own father's connection to the murder victim and to a shadowy expedition to Venezuela some twenty years earlier.
Regina: We both seem to have come to fiction writing after pursuing other careers, all the while dreaming of writing for a living. We both took time off to pursue higher degrees (a PhD for you, a lowly Masters for me) and instead found ourselves giving birth to both children and books. We both… Wait, are you noticing a pattern here? Clare, are you my long-lost Brit sister, the explanation for my inexplicable cravings for Merchant and Ivory productions, Earl Grey tea, scones and clotted cream?
If there was a question in that last bit, it was this: How do you balance family, career and writing? What is your schedule like?
Clare: Gosh, can it be that the long lost black sheep of the family, Daphne St John-Smythe-Hornblower with her penchant for bodice-ripper novels, marmite toast and swooning has returned?!
But seriously, the whole balance issue remains a challenge. I find myself constantly juggling the demands of my writing, the occasional freelance piece of paying work, and the needs of my family (especially my toddler twins!) As a result my schedule can be haphazard. Most days I try and research or write from at least ten until four every day. When I'm approaching a deadline the schedule is totally different – I just go all out from morning till late at night. I think the key is to be flexible and hope that despite all the chaos eventually the story will get finished.
Regina: Recently, you were generous beyond belief, offering to another writer the benefit of your prodigious research into the Edwardian period. With such a wealth of information available, how do you avoid getting bogged down in research? (For instance, I know more than ever was necessary for one human to know about Australian aboriginal folklore, police academy training in Baltimore, native plants of the Pacific Northwest and anaphylactic shock). When it comes to which details follow Ursula onto the pages of the book, how do you choose?
Clare: I actually find this relatively easy once I'm immersed in the story. Before that it's trickier as I can get lost in the minutiae of all the research. I try to avoid overwhelming the story with historical facts or detail. The critical time for me is when I'm reviewing my first or second draft. If a piece of history or research feels awkward or unnecessary, I know I'm getting bogged down and I chuck it out. That being said, I love adding details about clothing, hair, furniture, landscape etc. – all the things that excite the senses. These details really help bring the Edwardian period to life for readers. A whole paragraph outlining all I've researched about Ursula's undergarments, however, would get pretty tedious. It's like adding salt and pepper to a dish: Just enough is good - too little, and the story is bland – too much, and the reader might choke on it.
Regina: You've related how your parents come from different backgrounds and you wanted to explore that in your writing. (My own parents have a history as well - my mother was a nun and my father was a secret agent - think I'm lying?) How do class and other differences play out in the book?
Clare: Class was very important in Britain during this time and I have certainly drawn upon my family's experiences in this regard. There are also a number of other 'divides' that I explore – those based on wealth, power, gender- even sexual preference! Ursula Marlow and her father are wealthy but come from working class stock, so they are unlikely to ever be truly accepted into London society. Lord Wrotham is an aristocrat but has no money, so he faces issues of his own. I had fun revealing the social prejudices of Edwardian England and hope to explore them further in future books.
Regina: The next adventure for Ursula has her plunge straight into a period of bold action and upheaval with the Women's Social and Political Union. (Tell us more, tell us more! Good Girls readers LOVE bold female action and upheaval!) You're playing with actual 1912 events here - talk about the difficulties in doing so. When and how is the line drawn for fiction meeting history?
Clare: I view the history as the backdrop to the story rather than the driving force behind the narrative, so the events of 1912 are woven into the plot to show the upheaval of the time and to add more dimension to my characters. By 1912, the Women's Social and Political Union were in full militant mode (window smashing sprees and arson attacks, that sort of thing) but internally some members were questioning the value of militant action. I wanted Ursula to have similar misgivings and be concerned that some members may not consider that she was willing to do enough for the cause. My most recent blog post (at www.edwardianstateofmind.blogspot.com goes into more detail about the events of 1912 which saw the expulsion of two key leaders of the WSPU over the issue of militancy.
Regina: Plans for Ursula: indefinite run or planned number of escapades? Other stories gnawing at you, begging to be told?
Clare: I have my fingers crossed that the series continues through to at least the end of the first world war. I have lots of Ursula Marlow stories to tell! But I also have a couple of standalone projects buzzing around in my brain. One of these is set in world war two and is based on my grandmother's experiences. When she died she left a cryptic note concerning a ring she had been given in 1942 by a man who was not my grandfather. As you can imagine, I simply had to delve deeper…
Regina: Now for the frivolous stuff:
Favorite ice cream flavor?
Clare: Dulce de Leche. I'm a caramel fiend.
Regina: Favorite toddler distraction to maintain mommy sanity?
Clare: Their tool set. It's amazing. All I need to do is exclaim that the crib/door/chair/table is broken and they're off to "fix it" for hours.
Regina: Favorite spot in San Francisco? Australia? Great Britain?
Clare: Hmm – always tricky to decide. London has always been my favorite city in the world. Carmel is my favorite spot near us here in the Bay Area and Big Sur is spectacular. In Australia I always loved the drive down the Great Ocean Road to Cape Otway. I have a thing about dramatic coasts and windswept beaches.
Regina: Fantasy career?
Clare: This has always been the same – to be a writer.
Regina: Fantasy location to live?
Clare: A castle on the coast of Ireland or Scotland. I love the idea of writing in a turret overlooking a wild windswept coast (see the pattern here? – my husband thinks it's really just a love of driving rain.)
Regina: Ultimate procrastination technique?
Clare: Surfing E! online. I'm a sucker for celebrity gossip.
Thanks to Clare for a great peek into the world of writing the historical mystery! For more fun, try reading one - Consequences of Sin is on the bookshelves now. The sequel, The Serpent and the Scorpion, will be out August 2008.
And it looks like B.E. Sanderson has won a copy of Consequences of Sin from last week's contest (tying for first place with our own Laura, who I've kicked out of the running based on the unsavory company she keeps week to week). Email me () your snail mail addie, B.E., and I'll get the book off to you right away!

August 1st, 2007
Are You A Bookworm?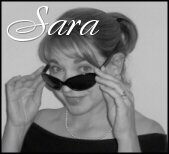 I don't like it when a sale or survey phone call interrupts my day. I have no patience with people asking me questions via an unwelcome phone call, but—paradoxically—I love quizzes. You know the kind.
Test Your Word Knowledge.
What Does Your Cell Phone Say About You?
So You Think You Know Your Movie Quotes?
Your Favorite Color Reveals Your Personality.
I could go on all day, but I'll shift gears here to a topic I'm really curious about: books. I put together a little quiz, the Bookworm Quiz. Feel free to add responses, if your favorite isn't an option. Give us the scoop on you and books. I promise it will only take a few minutes and it'll be a lot more fun than those irritating phone calls that disrupt dinner.
Favorite place to read:
Cozy chair by fireplace
Rocker on front porch
Bed
Subway
Beach
Airport/airplane
There's a new book coming out from favorite author. You:
Request it from library
Pre-order on-line three months before the publication date
Wait until you can get a signed copy at your bookstore
Were unaware there was a new book until you see it on the shelf at the bookstore/library
Favorite beverage to go with a good book:
Cup of tea
Iced mocha
Diet Coke
White wine
Favorite type of book:
True Crime
Biography
Mystery
Romance
Thriller
Fantasy
Western
Memior
Cookbook
Self-help
Stocking up on books means:
Prowling through your favorite bookstore
Taking an oversized canvas bag to library
Going to the Friends of the Library used book sale with a U-haul
Your Ideal literary-related vacation:
The mean streets of LA
Jack the Ripper's London
Grace Holister's Lake District
The Da Vinci Code: Paris (real and imagined)
To bookmark a page, you:
Reach for one of the promotion bookmarks you picked up at a signing/conference
Use any piece of paper that's handy (receipt, sticky note, utility bill, etc)
Fold the corner down
Don't need a bookmark because you read straight through to "The End."
Thanks for taking my completely unscientific survey. Check in next week to find out three things I learned about writing from the movies.

July 31st, 2007
Amazing Things Can Happen With Just The Right Puff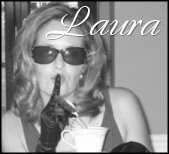 I've never read a Harry Potter book. I've seen them, passed them on countless store headers, but I've never read one.
But it doesn't matter. Because millions and millions of people have read them. And that, right there, makes me a fan of J.K. Rowling.
She got kids reading. She got adults reading. She got kids and adults reading together.
She created a world and characters from somewhere deep inside her mind. And those characters and that world resonated so loudly with her readers that they routinely lined up for hours as each new book hit the shelves.
She didn't get one super cool launch party as each book debuted. She got thousands and thousands of them. All across the world. With people in attendance she's never met, yet has reached through her words.
Think about that for a minute. I mean, really think about it.
Pretty cool, huh?
I had the luck of watching one of those parties in the making during the days leading up to the big launch. The Borders I write in each morning is THE store in the metro St. Louis area for Harry Potter parties. The employees go ALL out. And I mean all out.
The general manager, himself, spent hours and hours building a castle and accompanying landscape for a model train the store planned to run during the launch. While I was writing, he was cutting and gluing. Building and creating.
People walking through the mall stopped to gaze in the window at his work of art. Conversations formed between people who just happened to stop beside each other to gawk. Some wandered in and asked questions.
I could pick out the Harry Potter readers in the faces outside the glass. The anticipation in their eyes was as tangible as Brendan standing in the cage with his Exacto knife and umpteenth bottle of glue.
As the big day drew increasingly closer, my walk through the bookstore took longer and longer as I noted each new decoration they'd added to the store while I was gone. Things hung from the ceiling, black cauldrons appeared in the cafe, fireplaces with super cool tissue-paper flames dotted walls, and scenes were erected here and there…
But my favorite part was peering in the cage each morning to see the progress Brendan had made on his castle scene. It was exciting, even a little magical, to be a fly on the wall throughout the transformation.
And it was all because of a book. A tale that was created in a woman's mind and heart long before it hit a single bookshelf.
J.K. Rowling believed in her story, in her ability as a writer. She gave the story the wings it needed to fly and hoped the readers would provide the air.
And you know what? Somehow, as I watched the transformation of that bookstore day after day, and saw the excited faces pushed against the glass, I realized that this woman's creation…this woman's belief in herself…this woman's unmatched success has—in a roundabout way—given my own writing wings an extra puff of air.
What I do with it is up to me.
So, did you line up that Friday night for the final H.P? Did you drool at the reported 1.2 million in sales the book received in just its first day–within just ONE bookstore chain? And what do you think of all the hype? Is there an author that makes you head to the bookstore on the day of their latest release?
And finally, if you're a writer, what would you want Brendan to build for YOUR book?
Hugs,
~Laura
*I'm gonna send him a link to this blog—so make your prop ideas good ones, people!
Oh, and btw, I hit the road today on my journey-to-wherever. The milk duds are packed along with the Nutter Butters. But I'll be darned if I couldn't find a single solitary bag of Bulls Eyes anywhere! The hunt is on.

July 30th, 2007
Home Again, Home Again, Jiggety Jig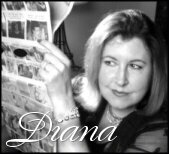 Sorry for the delay in posting! We were having internet and email problems last night. Nothing is guaranteed to drive a strong woman to tears faster than having internet connection problems. Even Mr. Thrilling's composure has been known to crack when I'm having internet connection problems.
Anyway, Ireland was AMAZING, lads.
(In Ireland the term "lads," is used interchangeably for men and women — like we do here with "guys.")
Some quick highlights: strolling in lush gardens in the summery Irish rain; visiting the Stokes House famine museum (where, as you read about the famine ships bound for the States and Canada, you realize that this time it really IS personal); prowling Charlie Byrnes bookshop in Galway City; looking out over the Cliffs of Moher; staggering home at 5:30 in the morning from an Island jam session — the mist rolling in over the green fields, the tide crashing in over the rocks…
So many images, so many memories. And, yes, so many notes for a future book or two.
Ireland — at least the west — looks exactly like the travel brochures — only better. The Guiness is creamy and cold — like drinking silk. There are castles and towers and graveyards with Celtic crosses almost everywhere you look. And the cows really do look contented.
So…that's what I did on my summer vacation, and now real life looms. It's my last week in the day job (at least for now). I'm going to go full blast writing for about six months, and…see what happens.
It's scary but it's exciting — and somehow Ireland settled any doubts I had.
So…tell me about your all-time best vacation or tell me about the biggest risk you ever took professionally — did it pay off?

July 27th, 2007
Let Us Eat Cake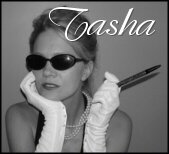 Ahhhhh, my darling friends, we did it. Renee Rosen, Karen Abbott and I walked for our cake. Six miles each way, and worth every step.
Renee stopped to buy band-aids to rescue her feet. We found an unholy looking pair of abandoned underwear on the sidewalk somewhere in the vicinity of Clark & Belmont. We found even more unholy objects scattered on the grounds of Graceland Cemetery. We debated scaling the fence to look for interesting tombstones. We paused at the Hopleaf for refreshments that would fortify us for the (short) rest of the journey.
And although there were some murmurs of protest along the way, we eventually reached nirvana.
Sort of.
Here's the thing: The selection of cakes that day was more than a little underwhelming. Now, if I'm honest, I'm not even a big fan of sweets. Give me something salty instead. But after six miles, I was starting to kind of bond with the visions of carrot cake floating in my head.
They didn't have any.
And I wasn't the only one disappointed. Renee wanted more options. Karen wanted peanut butter. I was stuck on carrot. Karen and I had to get cupcakes. Cupcakes! Mere shadows–crumbs–compared to the enormous slices we've come to depend upon. And Renee, who on principle refused to settle, was distraught when presented with a relatively reasonably-sized piece of white cake. Sure it would have over-fed two people, but we're used to getting a quarter of an entire three-layer cake.
Still, we soldiered on. Who really needs that much cake anyway? The sugar in what little we had was enough to make us forsake the el and walk all the way back, which was a good decision. Had we taken the train, we would have missed the hopelessly intoxicated couple skirmishing with the police near Wrigley Field (we're talking at least five hours post-Cubs game). And a woman, oblivious to the fact that her face was covered with mayonnaise, sitting in the window of a restaurant and devouring a sandwich. And we certainly wouldn't have stopped to sign books at Borders. You know how delighted booksellers are to welcome sweaty, grungy, icing-covered authors.
All in all, a good day.
Yes, day. Do you have any idea how long it takes to walk twelve miles? We're thinking we'll do it again this weekend…
But in the meantime, let's have a drink. Joining us today is an author I simply adore. Jonathan Santlofer is not only an obscenely talented writer, he's also an amazing artist–his latest novel, Anatomy of Fear: A Novel of Visual Suspense, includes sketches, and you ought to check it out (read: buy multiple copies), um, now.

Jonathan Santlofer's Sangria
1 bottle dry red wine (shiraz or Cabernet is best)
1 cup orange juice
1 lemon
1 lime
1 orange
1 apple
2-3 TBS sugar
1 cup rum
Cut up the fruit, pick out the seeds, and put in a pitcher with the rum. Chill for 2 hours. Then add wine and OJ and add the sugar according to your taste, chill another hour and that's it. Pour over ice. It's great for a summer party. It tastes like fruit juice so your guests drink a lot and get so drunk it's embarrassing.
I, lucky girl, am currently crashing at Renee's house. Renee, baby, are we going to make this today or what?
TASHA: Aside from yourself, who are the three best contemporary artists working in the US?
JONATHAN: You will have to trust me when I say I am not in the top three or even the top ten, Tasha. But I'll have another glass of sangria while I mull it over. I'm basically a Vodka drinker but I was in Spain recently and everyone was drinking Sangria and now I want to start my day with it. Okay, best artists . . . An impossible question, there are so many, but at this particular moment I'll say Eric Fischl because every time I see his paintings I wish I'd made them; Judy Pfaff, who has been making the most amazing sculpture for 40 years; and a younger artist named Tom Burkhardt. I own a small painting of his but I wish I owned more. I always use real art and artists in my novels because my readers say they like my two line art history lessons. Everyone's favorite so far has been the performance artist in THE DEATH ARTIST who nails his penis to a table. I did not make that up. But he's dead now and it had nothing to do with the nail. He died of asthma. Go figure.
ERIC: If you had to work a soul-sucking 9-to-5 job, what would you pick and would you be good at it?
JONATHAN: Art dealer. Because I know I could convince people to spend thousands of dollars buying things they do not need though I'd hate myself in the morning. I have two art dealers in THE DEATH ARTIST, one terrific and one hideous. Guess which one I kill off?
MAGGIE: What is your preferred weapon?
JONATHAN: Such a dirty thought came into my mind but I'm going to ignore it and say that I am an equal opportunity weapon employer. In THE DEATH ARTIST I use everything and there are like a dozen murders - it's a bloodbath. In COLOR BLIND it's a knife, many times. In THE KILLING ART it's also a knife. I'm starting to see a pattern here. In ANATOMY OF FEAR it's a gun, a knife, then another gun. In real life I think I'd poison someone with botulism-tainted food and say, Oh, it must have leaked out of her wrinkles.
ERIC: Hire a hitman or do it yourself?
JONATHAN: Hit man. No question. Unless I've had a lot to drink so give me another sangria! There's a hit man in ANATOMY OF FEAR who shoots a guy between the eyes while he's eating Cherry Garcia ice cream. It's all in the details.
TASHA: What's the last great book you read?
JONATHAN: I just finished BLINK by Malcolm Gladwell, and I really enjoyed it. He has a chapter on face-reading expert Paul Ekman. I'm very interested in him because my protagonist in ANATOMY OF FEAR, Nate Rodriguez, is a police sketch artist who is devoted to Ekman and studies face reading for his work. Before that, every book Phillip Roth ever wrote and J. M. Coetzee's DISGRACE, which is so great and so depressing and so damn beautiful I just wanted to give up and never write another word.
KRISTY: Describe your ultimate meal.
JONATHAN: Cookies and milk. Although this makes me sound as if I am ten. I'm basically a peasant so give me simple food and plenty to drink. I think some of my favorite meals have been prepared by my friend the artist Catherine Murphy, who I would definitely include in my top ten best. She's an amazing cook and I always eat way too much when she cooks. My wife is a food historian who hates to cook, so I am happy if anyone feeds me.
TASHA: You need to bring your wife over and I'll cook for you both. Let me know what you want….
OK, is Jonathan not the best? Don't you want to cook for him too? Before you start planning the menu, take a minute to answer his questions in the comments:
-Here is one for the women. Versace or Armani? The heroine of my first three books, Kate McKinnon, wears Armani. She thinks Versace is for rock stars, showgirls, and whores. I wouldn't have known the difference before I created Kate, but now I know. My daughter is my fashion consultant for Kate - and for me. She says I'm her Ken doll. Speaking of which, I had GI Joe when I was a kid, which is basically the boy equivalent of Barbie, minus the hair.
-Nate & Kate are diehard New Yorkers. If you could live in New York full time, would you? And if you had your choice of anywhere in world where would you live?
-Nate Rodriguez has a tattoo and I'm thinking of getting it to further confuse fact and fiction. Do you think that's a bad idea? Who thinks tattoos are sexy or who thinks they're stupid?
- Vodka: Absolut or Kettle One? I think there is no contest but you choose. Do a taste test.

A million thanks to Jonathan for subjecting himself to our questions! Pick up a copy of Anatomy of Fear now. Then and only then we will let you have another glass of sangria….
xo
Tasha
P.S. For more on the infamous Cake Walk, click here…
P.P.S. Picture from last night's Book Extravaganza here. Yes, that's us at Chuck E. Cheese in Schaumburg, Illinois, celebrating the launch of Dirty Martini, the latest in J.A. Konrath's fantastic Jack Daniels series.

July 26th, 2007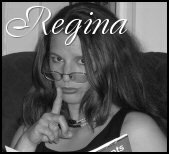 I've done the unforgiveable thing and forgotten it was Thursday. Worse yet, I did it one a day when I was supposed to have a guest.
I'm so sorry.
Please, tune in next week for an interview with an Edwardian Woman of Mystery - Clare Langley-Hawthorne.
To give you a bit of fun, try and guess the following - I'll send a copy of Clare's book, Consequences of Sin to the person who gets the most answers right. Try us Thursday next week to see if you're the lucky winner!
Clare's Favorite Ice Cream Flavor?
Mint Chocolate Chip
Dulce de Leche
Rum Raisin
Vanilla
A mad concoction of all four of the above
Favorite Distraction for Her Twin Boys?
Endless DVDs of Thomas the Tank Engine
Building forts under the dining room table
Fixing everything in the place with their toy tool set
Racing Matchbox cars up and down the hall
Cheerios, Fruit Loops, and a bit of string
Favorite Procrastination Technique:
Polishing her Toes
Polishing the Floor
Surfing the net for celebrity gossip
Surfing the Pacific
Research, research, research!
That's all for me. Apologies again to all our Good Girls Groupies and to Clare - see you all next week!