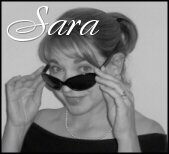 Hollywood rarely gets the creative/writerly characters and situations right. (Just one case in point is the mom character in Cheaper By The Dozen. A publisher picks up her book and in about two minutes she's touring and has an Oprah appearance scheduled.) So I was surprised that the movie Music and Lyrics gave several fairly accurate glimpses of what the life of a professional artist is like, whether that person is a painter, songwriter, composer, or novelist.
Music and Lyrics is a chick flick and I wasn't expecting anything heavy or overly soul searching in a movie about a wash-up '80s pop singer trying to make a comeback. It lived up to its billing, as a light romantic comedy but it went a bit further as it illustrated these truths about being a person who strives to make a living from his—or her—creative ventures:
Truth #1: "In the end it's all just business."
After the new pop singer's version of their sweet song twists it into something that "simultaneously destroyed two musical cultures," Alex (Hugh Grant) tells his principled lyricist, Sophie (Drew Barrymore), that she's not going to be able to convince the singer to change the song back to their version because "in the end it's all just business."
I certainly learned this lesson. I love to write and create characters and plots, but if I want anyone else to read that writing it has to be saleable. Publishing is a business, not a charity, and the companies have to make money. I don't always agree with the business decisions (that's another post), but I do understand that they have to show a profit. They're taking a gamble with every book they publish. The trick, as Alex discovers in the movie, is to balance the business side with the creative side. Still working on that myself!
Truth #2: Sometimes you fail.
When Alex takes Sophie to a music store and shows her his solo album, he tells her he only sold a few copies and most of those went to his mother. Then he says the particular copy they're looking at has been in the stores for years—literally. He's made a mark on the case so he can check to see if it has sold.
This scene perfectly captured the agony and the ecstasy of presenting your work to an audience. The ecstasy: doing the "shelf check" at the local bookstore and proudly signing copies. The agony: returning two weeks later (or a month or three months) and seeing those exact books are still there—as in they haven't sold. Not good. Sometimes you hit the mark and sometimes you don't. And missing the mark can happen in the writing part or in the publicity part.
Truth #3: "Inspiration is for amateurs."
When Sophie says she can't write the last verse of the song because she doesn't feel inspired, Alex tells her "inspiration is for amateurs."
Sometimes parking myself in front of my laptop is the hardest thing I do all day. There's always plenty of other pressing things that need to be done: errands to run, laundry to fold, dishes to do, bills to pay, a dog to walk, a rather dusty workout CD with my name on it. But if make myself start, then I'm sucked into the written world and time flies.
Truth #4: "It doesn't have to be perfect. Just spit it out."
It took me a long time to learn this—and I mean years. The first draft is just that: a draft. It's supposed to be messy and rough. I even wrote an article about this truth called Just Get Something Down on Paper. It's in the November 2006 issue of The Writer Magazine. I'm glad all those years of waiting for the muse paid off in some way!
So, do you have any "truths" about writing? Or as Oprah would say, what do you know for sure about writing? No movie references required.
Oh, and by the way, if you haven't seen the movie, the video for Pop Goes My Heart is great fun, especially for those of us who grew up on cheesy story-telling music videos with the puffy haired, shoulder-pad-wearing guy groups of the 80s.