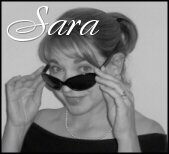 A little quiz for you this morning:
I'm sleep deprived.
I've talked so much that I've taken a one-day vow of silence to recover.
I have a pile of dirty, wrinkled clothes and a huge stack of new books.
Where have I been?
I'm sure you guessed it—Malice Domestic.
I took my camera and then forgot use it for the first two days. Fortunately, I did remember on the night of the banquet to not only take the camera with me, but also actually turn it on and snap a few shots.

Agatha nominee Karen MacInerney
Note the chocolate debris on the table top below. I was afraid my shawl collar might be too 80s–cue Dynasty theme music–but I was told it was more Audrey Hepburn than Joan Collins.

Good Girls in the bar after the banquet. We tried to get Diana on the piano, but no…

We had some time to kill before our Sunday afternoon signing at the Germantown Borders and, well, as you can see, we got a little giddy.


Officer Friendly kindly drove us to the signing and the airport, but it wasn't quite like the drive in the Marriott's courtesy shuttle. Especially, when we had to get out of the paddy wagon and "spread 'em." Who knew they took that 50 pound luggage limit so seriously at the D.C. airports?

So, do you have any Malice stories or pictures to share? Any thoughts on dirty laundry or chocolate? Or, maybe you have a first-hand paddy wagon experience to share? We're all ears.