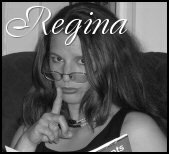 I love heading out to conferences and conventions. I enjoy the panels, take plenty of notes, catch up with old friends, pose for photos I hope no one will ever post anywhere…
But one of the best things about conventions is the new authors. Of course, this has nothing to do with my envying them their published status, nothing to do with how starry-eyed and impressed they are with themselves. Nothing to do with whether or not their books are any good, or even, somehow, though I can't see how, better than mine…
Deep breath. Bring it back.
Okay, where was I? Oh yes, new authors.
I enjoy meeting new authors because they are, simply, some of the nicest people around.
Cases in point:
Clare Langley-Hawthorne - Her new book, Consequences of Sin, out from VIKING (and Clare knows why I stress this) is about a young woman who is an Oxford graduate, an aspiring journalist, and a devoted suffragette. But she's no ordinary Belgravian heiress. Despite her father's insistence for her to settle down and marry, Ursula prefers championing her many causes and waiting for true love. But when Ursula's good friend is accused of murdering her lover, Ursula's otherwise charmed life takes a frightening turn.
Clare also has a delightful accent which makes you take notice of all she says, and twin boys who take up what time she isn't spending writing.
Alexandra Sokoloff - who has blessed us with her presence on this blog in the past, is the author of The Harrowing. Let's see if I can paraphrase her pitch: To avoid spending time with their dysfunctional families, five students stay behind on their abandoned college campus during the long Thanksgiving break. Soon, however, they begin to notice they might not be the only ones inhabiting their old, Victorian dorm. Is the presence they sense one of the five of them, playing pranks? Is it someone else altogether? Or are they experiencing a true haunting?
Alex has great hair, great jewelry, and is someone I hope to share many more continental breakfasts with (and I say that knowing the many of you with dirty minds will make more of that than my meaning, which involves nothing kinkier than bad danish).
Troy Cook is the author 47 Rules of Highly Effective Bank Robbers. This book begs the question, "What if your father raised you to be a bank robber? Instead of Barbie & Ken, you played with Smith & Wesson? And now you're twenty-two and ready to flee the nest, but your homicidal pop won't let you go?"
Troy is a master at hand-selling. If he's anywhere around, don't pick up his book unless you're prepared to shell out $15. I did and I have to say, I'm glad. Not only am I enjoying it, but I keep turning to the hubby and saying, "You're going to love this." And if he doesn't read it after me? No problem. It's been picked up by a major studio and is soon to be a motion picture you won't want to miss.
Boris Riskin is not a new author, per se, having published in the New Yorker before I was…let's just say, a while ago. Yet he is new to the novel format, and his Scrambled Eggs, sounds like…well, it sounds like this: Jake Wanderman's life is spinning out of control. The retired, Shakespeare-loving English teacher's wife leaves him without an explanation. Then his best friend asks him to help an attractive widow whose late husband was a member of the Russian Mafia. It seems there are stolen Faberge eggs hidden in the widow's home, and scary people want them. Jake suddenly finds himself dealing with the New York police, the FBI, the KGB, and assorted mobsters.
One couldn't ask for a better dinner partner than Mr. Riskin. He is charming, a great conversationalist, and a writer to watch out for.
And last, but certainly not least, are three writers to look for next year: Terri Thayer, Meredith Cole and Elizabeth Zelvin. I'm looking forward to inviting them to tell you all about their books sometime in the next months.
See you at the next con!