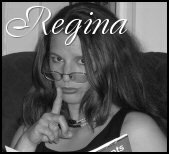 This week is the start of another of my attempts to run a regular feature. My police stories posting has become rather irregular (though that can be blamed on the Baltimore police I know - they're rather an irregular bunch, after all). My survey of various sub-genres came to a screaming halt when I got more interested in the reading I was doing for it, leaving little time for the actual reviewing.
But for this - my Women of Mystery feature - I make no promises. When I meet an interesting gal, who happens to write mysteries, who might be willing to subject herself to my relentless nosy questioning…
Well, suffice it to say that, from time to time, I may post an interview.
To start things off, I chose a lady who writes about an era from the beginning of the last century. Clare Langley-Hawthorne survived being highjacked and dragged along with the Good Girls when we inadvertantly crashed the Berkeley Prime Crime party during the Malice Domestic conference this past spring. The fact that she responded to my email at all shows that tagging along with the Good Girls will not necessarily end in Police Involvement, as it has in the past.
She's quite a sport, more than kind, and - as this interview shows - is the lady-in-the-know when it comes to writing the historical mystery.
(And don't forget to leave your own questions and comments for Clare! She'll be checking in throughout the day to chat).
Regina: First, please tell us a bit about Consequences of Sin. (I thought it was about pregnancy, alcoholism and those annoying pimples after too much chocolate, but I was wrong).
Clare: Consequences of Sin is the first in a series of mysteries set in the twilight of the Edwardian era just before the first world war. An Oxford graduate, militant suffragette, and aspiring journalist, Ursula Marlow is not your typical Edwardian heiress. Her once charmed life takes a frightening turn when a fellow suffragette and friend is accused of murder. As Ursula digs deeper to discover the truth and clear her friend's tarnished name, she is drawn into a mystery that raises troubling questions about her own father's connection to the murder victim and to a shadowy expedition to Venezuela some twenty years earlier.
Regina: We both seem to have come to fiction writing after pursuing other careers, all the while dreaming of writing for a living. We both took time off to pursue higher degrees (a PhD for you, a lowly Masters for me) and instead found ourselves giving birth to both children and books. We both… Wait, are you noticing a pattern here? Clare, are you my long-lost Brit sister, the explanation for my inexplicable cravings for Merchant and Ivory productions, Earl Grey tea, scones and clotted cream?
If there was a question in that last bit, it was this: How do you balance family, career and writing? What is your schedule like?
Clare: Gosh, can it be that the long lost black sheep of the family, Daphne St John-Smythe-Hornblower with her penchant for bodice-ripper novels, marmite toast and swooning has returned?!
But seriously, the whole balance issue remains a challenge. I find myself constantly juggling the demands of my writing, the occasional freelance piece of paying work, and the needs of my family (especially my toddler twins!) As a result my schedule can be haphazard. Most days I try and research or write from at least ten until four every day. When I'm approaching a deadline the schedule is totally different – I just go all out from morning till late at night. I think the key is to be flexible and hope that despite all the chaos eventually the story will get finished.
Regina: Recently, you were generous beyond belief, offering to another writer the benefit of your prodigious research into the Edwardian period. With such a wealth of information available, how do you avoid getting bogged down in research? (For instance, I know more than ever was necessary for one human to know about Australian aboriginal folklore, police academy training in Baltimore, native plants of the Pacific Northwest and anaphylactic shock). When it comes to which details follow Ursula onto the pages of the book, how do you choose?
Clare: I actually find this relatively easy once I'm immersed in the story. Before that it's trickier as I can get lost in the minutiae of all the research. I try to avoid overwhelming the story with historical facts or detail. The critical time for me is when I'm reviewing my first or second draft. If a piece of history or research feels awkward or unnecessary, I know I'm getting bogged down and I chuck it out. That being said, I love adding details about clothing, hair, furniture, landscape etc. – all the things that excite the senses. These details really help bring the Edwardian period to life for readers. A whole paragraph outlining all I've researched about Ursula's undergarments, however, would get pretty tedious. It's like adding salt and pepper to a dish: Just enough is good - too little, and the story is bland – too much, and the reader might choke on it.
Regina: You've related how your parents come from different backgrounds and you wanted to explore that in your writing. (My own parents have a history as well - my mother was a nun and my father was a secret agent - think I'm lying?) How do class and other differences play out in the book?
Clare: Class was very important in Britain during this time and I have certainly drawn upon my family's experiences in this regard. There are also a number of other 'divides' that I explore – those based on wealth, power, gender- even sexual preference! Ursula Marlow and her father are wealthy but come from working class stock, so they are unlikely to ever be truly accepted into London society. Lord Wrotham is an aristocrat but has no money, so he faces issues of his own. I had fun revealing the social prejudices of Edwardian England and hope to explore them further in future books.
Regina: The next adventure for Ursula has her plunge straight into a period of bold action and upheaval with the Women's Social and Political Union. (Tell us more, tell us more! Good Girls readers LOVE bold female action and upheaval!) You're playing with actual 1912 events here - talk about the difficulties in doing so. When and how is the line drawn for fiction meeting history?
Clare: I view the history as the backdrop to the story rather than the driving force behind the narrative, so the events of 1912 are woven into the plot to show the upheaval of the time and to add more dimension to my characters. By 1912, the Women's Social and Political Union were in full militant mode (window smashing sprees and arson attacks, that sort of thing) but internally some members were questioning the value of militant action. I wanted Ursula to have similar misgivings and be concerned that some members may not consider that she was willing to do enough for the cause. My most recent blog post (at www.edwardianstateofmind.blogspot.com goes into more detail about the events of 1912 which saw the expulsion of two key leaders of the WSPU over the issue of militancy.
Regina: Plans for Ursula: indefinite run or planned number of escapades? Other stories gnawing at you, begging to be told?
Clare: I have my fingers crossed that the series continues through to at least the end of the first world war. I have lots of Ursula Marlow stories to tell! But I also have a couple of standalone projects buzzing around in my brain. One of these is set in world war two and is based on my grandmother's experiences. When she died she left a cryptic note concerning a ring she had been given in 1942 by a man who was not my grandfather. As you can imagine, I simply had to delve deeper…
Regina: Now for the frivolous stuff:
Favorite ice cream flavor?
Clare: Dulce de Leche. I'm a caramel fiend.
Regina: Favorite toddler distraction to maintain mommy sanity?
Clare: Their tool set. It's amazing. All I need to do is exclaim that the crib/door/chair/table is broken and they're off to "fix it" for hours.
Regina: Favorite spot in San Francisco? Australia? Great Britain?
Clare: Hmm – always tricky to decide. London has always been my favorite city in the world. Carmel is my favorite spot near us here in the Bay Area and Big Sur is spectacular. In Australia I always loved the drive down the Great Ocean Road to Cape Otway. I have a thing about dramatic coasts and windswept beaches.
Regina: Fantasy career?
Clare: This has always been the same – to be a writer.
Regina: Fantasy location to live?
Clare: A castle on the coast of Ireland or Scotland. I love the idea of writing in a turret overlooking a wild windswept coast (see the pattern here? – my husband thinks it's really just a love of driving rain.)
Regina: Ultimate procrastination technique?
Clare: Surfing E! online. I'm a sucker for celebrity gossip.
Thanks to Clare for a great peek into the world of writing the historical mystery! For more fun, try reading one - Consequences of Sin is on the bookshelves now. The sequel, The Serpent and the Scorpion, will be out August 2008.
And it looks like B.E. Sanderson has won a copy of Consequences of Sin from last week's contest (tying for first place with our own Laura, who I've kicked out of the running based on the unsavory company she keeps week to week). Email me () your snail mail addie, B.E., and I'll get the book off to you right away!