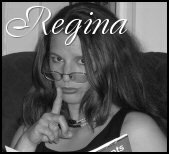 A few weeks ago, I posted about my pet peeve - overuse of brand names that don't deepen character or story.
Well, speaking of deepening, I want to deepen this conversation. I've been thinking a lot lately about details in fiction.
Poirot, Agatha Christie's fastidious little detective, likes things just so. So much so that his fiddling with crooked doo-dads on a mantlepiece even helps him solve one perplexing case. He wears tight shoes, pristine suits, and waxes his mustache into precise and unchanging shape. All of these details not only deepen character and make Poirot recognizable in story after story, but they represent a deeper theme in Christie's fiction - the ordered world should stay in order and murder has no proper place in it. (If we want to get even deeper, we can discuss how Christie began writing at the end of the Victorian and Edwardian ages, when order and the status quo were heavily and constantly questioned).
Setting too can be a detail with multiple layers and meanings. To keep with the Christie examples, the use of St. Mary Mead - the small English village, which is home to Miss Marple - is not only to show a seemingly safe world, where evil still lurks under the surface. It can also be seen as a representation of each of us - relatively nice people that we are - who still have within us the capacity for murder and deception.
The point of all of this - aside from getting you all to delve back into Christie? To suggest, perhaps, that we all try to deepen our details, layer them with meaning, and create more substantial fiction.