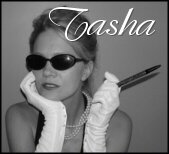 WHAT a week it has been. You cannot even begin to imagine. Some good, lots bad, but I've been getting a lot of writing done. I do have to sigh a bit, though, when I consider that this time last week I was in Ft. Lauderdale at the Broward County Literary Feast, an event to end all events. The fun began in the Author Hospitality Room, when Lauren Groff, Brendan Halpin, and I were the only over-eager people to show up for wine and cheese (and boy did we eat a lot of cheese; the wine was tricky until we located a corkscrew) before the opening cocktail party.
Now. As you all know, I'm a fan of the cocktail party. And if the cocktail party can be in a spectacular penthouse condominium with views of both the ocean and the Intercoastal Waterway, so much the better. I got to meet the Sun-Sentinel's fabulous Oline Cogdill, who said such kind things I'm still more than a little convinced that my mother is paying her, ate the best dolomades I've had outside of Greece, and came to the painful realization that I completely misinterpreted the phrase "tropical casual."
The next day, the authors visited high schools. It's always energizing to talk to students, and I was blown away by the enthusiasm and fantastic questions asked by the groups I saw at McArthur High. I also got to announce the winners of a short story contest run in conjunction with the festival–and the first place winner at the school was also the grand prize winner in the district. Happy day when you're a freshman and leave school $1100 richer. I just hope she keeps writing!
Friday night was Literary Feast time. Each author is taken to a private home for a dinner party to raise money for the county library system. The menus are inspired by the books, and I was blown away by the effort of my hosts: Diana Wasserman-Rubin, Richard Rubin, and Michael Feinstein. Michael's house could not be more welcoming, and his wine cellar was more than a little impressive. And don't get me started on his boat. Dinner was served in a tent in the back yard, the table set in finest Victorian fashion. Emily would have been pleased, and I was actually dressed appropriately this time.
An after party formed spontaneously, and I met more fantastic people, plotted all kinds of trouble, and learned horrifying things about the election problems in Florida. You thought I'd finally gotten over those hanging chads, didn't you? Wrong. Wow. Now I know just how bad it really was. Trust me when I say you'd rather not know.
Saturday was filled with panel discussions open to the public, and I was fortunate enough to be assigned to appear with Stephen Hunter and James Hall, with Sun-Sentinel Book Editor Chauncey Mabe keeping us in line and peppering us with great questions.
What a weekend! Pictures here.
But it didn't stop there. Because the Rubins, you see, were hosting a little shindig for someone you might have heard of. Bill Clinton? Sound familiar? They invited me to stay an extra day so that I could meet the former President. I was tired enough that I said No, no, I couldn't; I'd have to change my plane ticket before coming to my senses and, well, changing my plane ticket. Extending my stay not only enabled me to meet Bill, but gave me a lot more time on my balcony, which was a great spot to sit and write.
Not, you know, that meeting Bill wasn't enough. Let me tell you, he is every bit as charming as you'd want him to be…See me trying to look presidential (or not) here. They're just the proofs, but better than nothing.
Michael drove me back from the party and we stopped for dinner on the way. I ate the most sublime crab cakes that ever have been or ever will be cooked, and went to bed a happy, happy girl.
And did I mention I got to meet Bill?????? : )
xo
Tasha
UPDATE: Ack! I forgot questions. Forgive me:
1. If you could, realistically, move to a different city, where would you go?
2. Would you rather be lost at sea or trapped in the mountains?
3. Hemingway or Faulkner?
4. Stoppard or Mamet?
5. What do you want for dinner tonight?