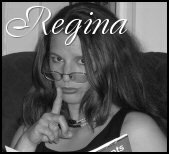 I'm about to write the check for the rental of a house we'll be sharing in August at Lake Champlain. August can't come soon enough, let me tell you.
When I was hashing over what we'll do during that precious week, aside from going to the Ben and Jerry's factory and taking a day trip to Montreal, the friend we're sharing the house with said, "Nothing. A whole lot of nothing."
Heavenly - that sounds just heavenly.
Which got me to thinking - do our favorite characters ever get a break - ever get to do nothing, no murders to solve, no suspects to question, no clues to gather? Or are they tirelessly in pursuit of some madman
or other?
I remember Agatha Christie characters on "holiday" in A Carribean Mystery and again for Death on the Nile. Then, of course, Jessica Fletcher in Murder She Wrote was forever visiting some niece or godson. But how about really getting away from it all?
If your favorite sleuth hasn't had a break in the whole durned series, where would you send them and why?
And, just because we all know they couldn't go somewhere and not have it follow them, what kind of murder and mayhem could result in the sunny locale where you've plunked them?