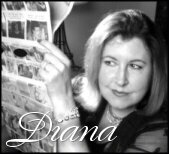 So I was prowling the 'Net today looking for ideas to blog on — because without fail the good blog ideas always come to me when I am nowhere near my laptop — and I came across this blog with the title CRIME WRITING: TEN CLICHES TO AVOID.
Not that — in theory — I have any gripe with avoiding cliches. I mean, it's not really possible, as proven by the cliches that the blogger posted as ways to avoid the listed cliches, but one should certainly try to come up with original scenarios.
But a lot of this stuff…for example: The New Partner cliche. Is that really a cliche or is that just a basic plot dynamic? See, here's my problem with the objection to NP. You've only got three possible scenarios — the Lone Wolf scenario, the Longtime Partners scenario (meaning one of them — the guy closest to retirement– is doomed), and the New Partner scenario — which sometimes follows on the heels of the longtime partner scenario — unless the writer decides to go with the Lone Wolf scenario. There isn't one of these better than the others because they've ALL been done to death. And of all of these, I personally think the NP offers the most room for storytelling and character development.
I think part of it comes down to how we define "cliche." Boy Meets Girl is a cliche, but do you really want to eliminate it from your writing? I suggest not.
Happy Endings are cliche. But so are Sad Endings.
You see where I'm going with this? There is nothing — and I mean NOTHING new under the sun. It all comes down to voice and execution. This is not to say that you shouldn't try to come up with original ideas, but the most original ideas are frequently the spin a writer puts on a very old idea.
Okay, yes, I admit I'm the girl who wrote about secret passages and a quaint English village peopled by looney eccentrics, so maybe I have an odd idea of what constitutes a cliche.
Anyway, that's my rant for the month. Feel free to share your favorite cliches or your favorite cliche that you saved from being a mere cliche — and how you saved it.