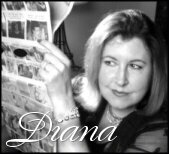 I'm actually on a roll with my movie viewing. I've seen three very good crime films in the last month, and I'm moved to comment on them. You know how rarely I have something nice to say about movies? Okay, that was rhetorical.
Anyway, three crime movies I feel confident in recommending — and in no particular order.
EASTERN PROMISES - London midwife gets involved with the Russian mob. Naomi Watts and Viggo Mortensen. I'm thinking you've probably heard about the shower scene — and it is violently impressive — but there is so much more here in the textured layers of characters and their motives.
MICHAEL CLAYTON - Quietly intense thriller about a burnt-out lawyer who discovers he's part of a corporate cover up. Mostly an intelligent character study. I really enjoyed this one for the lack of histrionics.
AMERICAN GANGSTER - Russell Crowe and Denzel Washington face off in this supposedly-based-on-a-true-story crime epic about a Harlem crime lord and his unknown nemesis — a stubborn New Jersey cop. Again: a film for grown ups. It's all about the characters and the choices they make.
So those are my thumbs up. What are you watching? What can you recommend to the viewing audience? And if you saw these films, what did you think?
Hey, and I almost forgot! HAPPY ST. PADDY'S!! Are you wearing green?