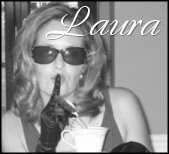 It's been a crazy couple of weeks with my hands in a few too many pies. But it's how I operate for some strange reason so I go with it.
I mean, really, why fix a wheel that's not broken?
I tend to be fairly focused though, dealing with one pie at a time as it appears on my plate (okay, okay…I'll drop the metaphors now). Lately, however, my thoughts seem to be racing from one thing to the other (hence, today's little-bit-of this/little-bit-of-that blog). So here we go, in no particular order…
1) Surrounded by creativity.
Perhaps one of my all-time favorite writing-related things to do (other than write) is hang with other creative types. It's incredibly motivating in so many ways.
*Tonight is the last of my six classes at a local community college. The course I'm wrapping up right now is called, Basics in Fiction Writing. My students range in age from college-aged to retirees. We've focused each class on a different element of the writing process: cultivating ideas, developing plot, characters, setting, tone/style, and dialogue. After the initial class or two, I started using more interactive ways of teaching each component (not a fan of straight book learning) and they really responded. Their enthusiasm and questions have been nothing short of fun.
The "assignment" due tonight? A conversation between two people with no narrative, no tag lines, and no more than 3-4 words per line. If dialogue is not your strong point—try it. You'll be amazed by just how little one needs to say (and how much more natural it sounds) to get a point across.
*In direct competition with Judy Larsen–my friend and fellow guest blogger from last week–I, too, will be participating in a program Thursday night. Mine, however, will be held at another St. Louis-area venue and will involve a panel discussion with three other writers—all from different genres (romance, sci-fi/fantasy, P.I., and mystery). Now, as much as I enjoy talking to other mystery writers, I get just as jazzed hanging with those who write stuff I don't. The reason being quite simple–I think mystery writers can learn from romance writers about character development, and from sci-fi writers about interwoven plots, etc. And, quite frankly, being around creative people rocks.
2) I love beginnings.
I got an email from my agent a few weeks ago with a project she wants me to try. If I can pull it off, it'll require writing under a pseudonym—something I'm good with, by the way (I write because I love it, not out of some overwhelming need for name recognition). I've been pounding the keyboard ever since and just sent the chapter proposal off yesterday.
*Let the finger crossing being…

3) A request
As most of you know, I've taken a job with a major bookstore chain. Watching this aspect of the book business has been fascinating to me as a writer. Fascinating and eye-opening. My request, however, extends to all places you may shop…
*DON'T talk on a cell phone while you're being waited on. Especially when you're so engrossed in your conversation you can't even bother to acknowledge the person trying to help you. It's R-U-D-E.
4) At the movies.
I haven't seen a "newer" movie in eons. I hear ads for new releases on the radio, even find myself chomping at the bit to see some of them, but I never make it to the theater. It just doesn't happen.
So, rather than pull out one of my old standbys during my most recent solo-weekend (Housesitter, Devil Wears Prada, Overboard…you get the picture), I actually rented not one, but two fairly new movies.
The first, AUGUST RUSH, was on the advice of a few regular customers at the store. The second, GONE BABY GONE, was out of curiousity as it's based on the novel by Dennis Lehane.
As a result, I give AUGUST RUSH a definite "rent & watch" rating!
~"The music is all around us, all we have to do is listen."~ What an amazing quote!
And GONE BABY GONE? Whoa. Gritty flick. Takes place in some not-so-great areas of Boston and Casey Affleck's Boston accent is tough to understand at times…but I thought it was good! Very interesting moral dilemma at the end as to whether what's "right" is truly best.
5) Last but not least, the MSKeteers are raising some nice funds for our walk on April 13th (a huge thank you to everyone who has donated so far). I'm continually reminded of the unpredictability of this disease and am more determined than ever to make a difference. We'll be kicking off the weekend with a discussion/signing at Borders in St. Peters, Missouri (yup, you guessed it—that's my store) on the 12th.
Now it's your turn. Share some random thoughts with the rest of us about whatever you want…a great new movie, a pet peeve, your favorite aspect of writing, a litany of sweet things about someone you love, a goal you've set for yourself this week, a book that surprised you…
Hugs,
~Laura