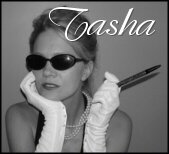 Bear with me today, will you?
I'm more than a little mellow, sitting here on my balcony at some fabulous resort in Florida, feet up on the rail, Pearl Jam's Come Back on the iPod. I'm well fed and content, contemplating how lucky I am to be doing what I'm doing. There's nothing better than this writing gig.
This weekend I'm at the Broward County Literary Feast, an amazing event about which I will go on at great and unrelenting length next week with many, many pictures. Last weekend I was at Left Coast Crime in Denver. Lots of travel these days, which is wearing, but good as well. There's little I love more than hanging out with people who love books. Had an absolutely fantastic dinner with my publisher (you know it's all going to be amazing when you start with seared foie gras and when each course is paired with a different wine). Friday morning, I was on a panel with David Corbett, Marcus Sakey, and Eric Stone, moderated by the incomparable Bill Cameron. Topic was sex and violence, and if I do say so myself, we had a pretty darn good time. Marcus bought a pair of handcuffs and threatened to use them, but sadly opportunity did not present itself. I was conned into reading aloud from one of David's sex scenes (a scene called "heroic" by the Washington Post)…..video here. Be afraid.
It was a very educational weekend. I learned how to smoke a cigar (book research; Emily dabbles occasionally), drink scotch (I'll stick with bourbon), and a host of amazing and useful things that I'm not going to admit in public (Christa Faust knows all kinds of good stuff). Met new friends, bonded with old ones, spent ten hours in one chair, and even got to watch some Firefly. A wonderful, wonderful weekend.
So I'm up to Yellow Ledbetter on the pod, and ready to go to bed. Gotta leave you with some questions, though. Let's stick to all things wonderful:
1. If you could sit on a balcony, feet up, looking at the ocean with anyone, who would it be?
2. If you could go anywhere in the world with that same person, what would your destination be?
3. What would you like to hear read to you?
Have a great weekend!
xo
Tasha
P.S. Left Coast pictures here.