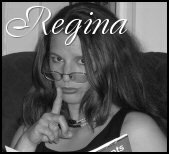 I've been reading a lot of young adult fiction lately. It's a fabulous pool to dip into. It's the pool that nearly drowned me twenty-some years ago. I conveniently had a sore throat the morning after every late night spent nearly finishing some wondrous book or another, which allowed me to stay home, finish that one, start another.
I don't like to generalize about any genre - we all know how annoying it is when someone says, "Oh, you write mysteries," as if that meant something very particular. So, I don't want to do that with young adult fiction. Young adult novels aren't just stories about a character between the ages of say 11 and 18.
But. Some things can be said. At least, I'm going to go ahead and say them. Whatever else is going on in the story, there is this commonality in most young adult fiction: It's often about a coming to a sense of self for the first time.
Yeah. Okay. What the heck does that mean? And what does that have to do with writing mysteries?
First, think back to the first time you felt truly differentiated from family, from friends, from any notion preconceived by you or others as to who you were and what your life was about. (If you haven't gotten there yet, you may want to check out a different type of website than this one.) What was the pivot point? An event, a revelation, a person or place?
Or a book, maybe?
And now, think of a favorite mystery. Likely it features a well-developed protagonist. Whether they have a sense of their own selves or are still struggling with it, you as a reader have a clear sense of the character.
Additionally, a mystery itself is a kind of coming to realization. A well-resolved mystery comes into a sense of itself through its solution, returning the world to a type of equilibrium. Unless, of course, we're talking about noir, where the world is gritty and real, without tightly tied loose ends. There's a little of that reality in some young adult fiction as well.
I'm still muddling thorugh the mystery of why young adult fiction speaks to me so loudly after all this time, providing me with such a great swim (to absolutely beat to death my original metaphor). But I think it has something to do with this coming to a sense of self. That element, like the return to equilibrium that some mystery provides, is a comforting one that I sought again and again as a young person. Why I'm loving swimming in this pool now, I can hardly say, but who said Adult Swim couldn't be something to enjoy, even in this pool?