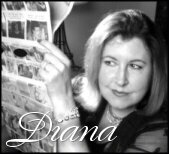 I was corresponding with a reader of the Cozy Chicks blog, who happened to mention what a hard time she was having with a particular Nicholas Sparks' book — in fact, all of his books — because she keeps comparing them to The Notebook.
She loved The Notebook. And, naturally, she keeps hoping that he's going to write something that moves her the same way. I don't think she's expecting the same book over again — although I think we writers sometimes fear that this is what readers are asking when they compare one of our books unfavorably with another. I think she just hopes to feel that same emotional connection with the characters and the story.
Sir Arthur Conan Doyle wrote many things, but he will always be remembered as the man who created Sherlock Holmes. And in that he was a prisoner of his own success — as I'm sure J.K. Rowling will be of hers. How do you follow that act? as they say in show biz.
And in some cases, you can't. How does Margaret Mitchell follow Gone With the Wind? Or Harper Lee top To Kill a Mockingbird? You might as well take up flower arranging.
Not that most of us wouldn't be quite happy to be a prisoner of that kind of success, but I can see that it would certainly put some constraints on one's creativity. Talk about pressure.
Half the time we're not exactly sure what we did right the first time. Why do readers connect so strongly with some characters, and others leave them cold? I don't think it has to do with trying harder or gimmicks or reading trends. And I think it does usually come down to the characters — though not always. Sometimes there's something about the story itself — The Da Vinci Code maybe?
Anyway, do you find yourself comparing your favorite author's work to previous novels? Do you think it makes you harder on subsequent stories if you particularly loved one book or a certain set of characters? Do you think comparing a work to previous works spoils part of your pleasure? And from a writing standpoint: do you ever feel pressure to match reader expectation with what's gone before?