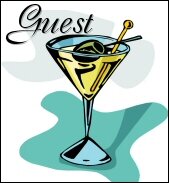 So, I'm at the very beginning of starting a new novel. Like 152 words in. Whoo-ee. Only, say 74, 848 more words to go. No problem. I mean, I even have a title (Spinning) all picked out, so I'm on cruise control, right?
I mean, how many of you authors out there have had somebody say to you when they find out you're a novelist, "Yeah, I figure I've got a book in me, too." I always have to fight the urge to say, sweetly of course, "Well, hell, just let it out."
Because, and I don't think it's just me (although maybe it is. If so, this post is a dud.), writing is work. Hard work. Frustrating work. But the coolest, best damn work ever. And, no, not everybody can do it. (But, then not everybody can do, say, trigonometry either. We all have our own special abilities.)
So, here's my plea. How do you start? (And I don't mean this like the post I saw on a forum on a site I won't name from somebody who asked: "Hey, I want to write an autobiography of me [Yeah. She really said that.] and I'm wondering like how to write chapters and if I should use pen or pencil.")
I've written 2+ complete books. And each one has been an adventure in itself. With the first one, All the Numbers, I knew the whole story arc. I knew the final scene from the start, so as I wrote, I was writing to get to that spot. It pulled me forward. I didn't need no stinkin' outline. With the second one, the one I just finished (I say, keeping my fingers crossed and making sacrifices to the publishing gods), Unexpected Grace, the ending was blurry (or completely missing) until I was about halfway through. Then, I jumped ahead, wrote the last 50 pages, and then went back to bridge the two parts. There was no way I could have written an outline.
Now, with this next one (the one I've completed the first 152 words for, thank you very much), I'm toying around with being, dare I say it, more (deep breaths, now) organized (gasp!). I can hear anyone who's ever seen my desk fall on the floor laughing right about now. But still. It occurs to me that since I want to weave several story lines and narrators throughout the book, it would help if I had a rough sketch. An outline of sorts. A plan.
So, I'm wondering . . . how do you approach starting a new novel? Other than stocking up on coffee and dark chocolate?
Um, and yeah, if you're wondering, I'm still on a roll with killing folks. In my first book I killed a kid. In my second a whole family and a fiancé. This next one, a mom.
~Judy Larsen lives in St. Louis with her husband, their five kids, a sweet but stupid golden retriever, and a diabetic cat. Between loads of laundry and trips to the grocery store and veterinarian, she writes novels. Her first book, All the Numbers, was published by Ballantine in 2006. It traces a year in the life of a family that begins with the death of a child, but she likes to add that it's ultimately redemptive. Her second novel (working title: Unexpected Grace) explores, through two generations, the choices that women are too often forced to make and the sometimes surprising ways women can change the course of their lives. Since it also delves into areas of domestic violence, her husband wants her to emphasize that it is completely fictional.