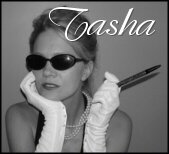 So I'm mile-high in Denver today for Left Coast Crime, wondering, frankly, why I'm already awake. But today's Virtual Cocktail Party guest is so spirited and energetic that she can motivate even a sloth like me to take action. No small feat. Worthy of a major prize, in fact. Nobel level.
C.J. Lyons' debut novel,Lifelines, came out this week. The book tells the story of four women working at Angels of Mercy's ER and will bring to mind some of your favorite dashing doctors more than once as you're reading. If you're wondering how CJ, who is not only a talented author, but also a doctor trained in Pediatric Emergency Medicine, has time to write, promote, practice Kempo and white water raft, you're not alone.
But you're also in the wrong place. Because this is the Virtual Cocktail Party, people!!! You want serious questions, move on……
CJ's drink recipe
I made this up myself, so it doesn't have a name, but it's perfect for winter nights!
Ghiradelli hot cocoa made with half eggnog, half milk, and a few fingers of Hennessey's. Sip it in front of a nice warm fire, cuddling with your cutie-pie, and feel your toes start to tingle….
ERIC: What is the weirdest thing in your refrigerator right now?
CJ: A jar of capers–ugly looking things but I love cooking with them.
KELLI: McDreamy (Patrick Dempsey) or Doug Ross (George Clooney)?
CJ: Are you crazy??? George, George, George–not only is he gorgeous, but hmmm….that voice, those dimples, that twinkle in his eye. AND, unlike Patrick, he's single and thus, still a possibility (remote, but hey, if you're gonna dream, dream BIG!)
KELLI: Favorite non-medical use of a stethoscope?
CJ: I'd tell you, but my lawyer made me sign a confidentiality agreement–and it's against the law in 42 states…..
KELLI: Is chicken soup really good for you?
CJ: Absolutely, especially the way I make it: left-over rotisserie chicken with the skin and gooey stuff, spinach, carrots, klushkie noodles, onion, celery, and a few eggs beaten in. Kind of a combo of chicken soup, Italian wedding soup and egg-drop soup. Serve with a thick layer of fresh grated asiago on top…..what germ could survive such um-um-goodness!!!
JULIE: You're a doctor. You save lives. You heal. Do you feel at all guilty killing people when you write?
Hell no! I love it! It's soooo much fun. No really, try it, it is. Seriously. Stop looking at me like that, they're not real people, you know….
KRISTY: Thigh high boots or stiletto heels?
CJ: Both. Lion tamer black leather thigh-high stiletto boots.
But, only a two inch heel, please–I'll fall off of them otherwise and it kind of ruins the whole lion tamer look when the lions are rolling around laughing….
CARRIE: Who's going to play you in the movie of your life?
CJ: Hmmmm…..Julianne Moore. You know, one of her first roles was as a pediatric ER doc in The Fugitive with Harrison Ford, so she already has the lingo down.
TASHA: Last three earth-shattering books you've read?
CJ: This is a tough one. People of the Book by Geraldine Brooks, Carol O'Connell's Find Me, and Save the Cat! by Blake Snyder. The last is a book on screenwriting, by the way, not a children's book
A million thanks to CJ for joining us today! Get thee to a store at once a pick up, you know, three or four copies of her book….and then answer the questions she's left for you:
–Of course, George or Patrick and why?
–Favorite cure for hiccups
–best patient story they'd like to share (beware: it may end up in a book!)
–where in the hospital do they think would be the best place to have sex?
I'm back to conference madness. See ya next week!
xo
Tasha