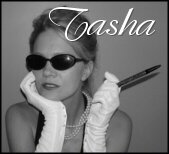 They're upon me again, those days when I divide my time between proofreading first pass pages and watching Arrested Development. The former really leads one to require the latter. I have a love/hate relationship with this part of the publication process. The pages look so beautiful typeset! So official! So real! Like they might actually one day become a real live book! But how on earth could someone have mistaken Prince of Wales for Prince of Whales? This is a stage during which I invariably wind up reaching for my copy of Anne Lamott's wonderful Bird by Bird. She describes it like no other:
The first time you read through your galleys is heaven. The second time through, all you see are the typos no one caught. It looks like the typesetter typed it with frostbitten feet, drunk. And the typos are important ones. They make you look ignorant; they make you look like an ignorant racist. By the third or fourth time through, you can see that there is not one fresh or insightful or even salvageable line in the whole thing. By the fifth reading, you are no longer sure that publishing this would be in your best interests.
Now. Because I wrote an entire extra book since finishing this one, I'm not as horrified as usual by my galleys; I don't remember every word on every page as if they'd been driven into my skull on the ends of train spikes. Still, this is a time that requires large doses of humor. Hence the need for Arrested Development. Who exactly is the god who invented Netflix and where do I send him a thank you note?
I'm quite certain that today's Virtual Cocktail Party guest has no need for such diversions while proofreading. Her books are simply fabulous–even in galley form. Shortly after my first book sold, my editor sent me a copy of what was then Sujata Massey's latest novel. I devoured it and immediately bought the rest of the series, which follows the adventures of heroine Rei Shimura. It's hard for me to say enough good things about Massey's work–she's a master of pace and atmosphere. But I feel that I must also give you a warning: Be prepared to relentlessly crave Japanese food while you are reading…
Sujata Massey's Decadent Hot Chocolate for 2 Children, or One Woman who is PMS-ing
1.5 cups 1% milk
2 tablespoons Droste cocoa
2 tablespoons organic turbinado sugar or 1 tablespoon honey
1 ounce good semi-sweet chocolate, chopped (at least 62% cocoa, preferably a brand such as Sharffen Berger. Don't even think about substituting chocolate chips)
1. Mix the cocoa and sugar or honey with a small amount of milk in a very big mug. Put the rest of it in a saucepan and heat close to boiling.
2. Pour half of the hot milk into the mug to release the cocoa paste. Then pour everything back into the pan and scatter the chopped chocolate pieces in, too.
3. Heat until the chocolate melts.
Note: Because of all the milk and chocolate, you may need to clean out your sauce pan with a copper dobby sponge; don't do this for several hours or it will spoil the relaxing effect.
CARRIE: Describe the ultimate Japanese dinner.
SUJATA: The best Japanese dinner I ever had was on New Year's Day, at the Yokohama home of my friend Atsuko, who is the model for Rei's Aunt Norie. On New Year's Day, Atsuko prepared by herself about two dozen exquisite lacquer boxes filled with beautifully arranged, home-cooked celebratory foods. Just a few I remember were: grilled salmon, slow-simmered mushrooms, bamboo shoots and lotus root, daikon root and carrot, twisted to look like a rope, sake-simmered pumpkin, sticky rice balls, sweet bean soup, prawns, and of course, perfect Japanese rice. The only part of the meal I found difficult to enjoy were tiny whole silver fish that were supposed to be eaten whole. These fish were so small their eyes were just black specks, but psychologically, it was still a challenge, though that's what's so lovely about eating in Japan: the surprises on the plate, and the risks one takes for the sake of enjoyment.
TASHA: The scene in GIRL IN A BOX where Rei and Michael are pretending to be….umm….doing a lot of heavy breathing when they discover Rei's belly button ring is a bug is HOT. Where do you stand on the on-stage/off-stage debate when it comes to sex and violence?
SUJATA: Anyone who reads the series will know that Rei is a flesh-and-blood young woman. She gets hungry, she gets motion sick, she has to break surveillance to go to the bathroom, and she has sex. I don't plan to write a number of sex scenes to please an editor, or sell more copies, when I start a book. As the story unfolds in my mind, I come to an understanding whether there will be sex, or kissing, or whatever happening in the book, which is a journey of Rei's emotional development as much as it is a crime story. I've taken significant risks with Rei's sexual activity in some of the books, like THE SALARYMAN'S WIFE, THE TYPHOON LOVER and THE PEARL DIVER; and I call them risks because not many writers do leave the door open, all the time, and talk about things like abortion and infidelity and how quickly you might have oral sex with someone you're insane about. In a ten book series, Rei has aged three years and had three beaux, all of whom she's considered marrying. In some of the books she is "transitioning," i.e., she has sex with one guy at the start of the book, they have a fight/separation/misunderstanding, and she's with someone else at the end. This is the major complaint I hear: that I did something shocking in having more than one good, sensitive male love per book. GIRL IN A BOX, the book you mention, doesn't actually include coitus (I've always wanted to use that word!), so I did the best I could for poor, frustrated Rei with the navel ring. I received a nice review for that scene in Publisher's Weekly, too!
I could go on for pages about this issue of sex in books. I have thousands of teenage readers in Europe who are completely unfazed by the sex in the books; perhaps they like it, because they are easily half my fan mail. Here in the US, there's so much more concern about keeping children young a bit longer; something that I, as a mother, agree with. Therefore, if I meet someone at a US signing who is buying a book for a young person, I usually recommend they start with THE FLOWER MASTER, which has no actual sex in it (but a hot kiss or two).
SAM: What fictional character could sweep you off your feet?
SUJATA: Gosh, this is hard, since I've been reading for so long. Probably the three guys I've written about–Takeo, Hugh, and Michael. You write your own fantasy, right? I've heard that that some people have figured out how to direct their dreaming at night. I wish I could concoct a dream with all three of them, a night in Honolulu, and a lot of chocolate…
CHRISTINA: OK, now play matchmaker: what two fictional characters would you like to see together?
SUJATA: I always adored Nick Hornby's character in HIGH FIDELITY. Too bad he couldn't time-travel back to confuse, and ultimately rescue, Elizabeth Bennett from PRIDE AND PREJUDICE.
JILL: What would surprise us about living in Japan?
SUJATA: Any woman who considers herself in reasonably good shape would be shocked to find she wears size Large in Japan. A 6 is large, okay? And don't get me started on the tiny shoe sizes. There was only one shoe store in all of Tokyo that could fit me, Washington Shoes in Shinjuku, and these were so drab compared to what was for sale at Isetan and the other "real" stores.
ERIC: Tell us about your ideal situation for writing a book….
SUJATA: My problem is I am drawn to write about places where I am not living, at the moment. And the reason I'm not living there is because I am married to a man who works in a place called Eden Prairie. The hottest fantasy I have (and this beats anything sexual) would be to live alone in an apartment in the country where the book is to be set. I would be free to utterly absorb the atmosphere and learn things; I would have lunch or dinner every day with somebody local, I would take language classes if needed, and be able to write later into the night if that's what was needed. Of course, this would never happen because I would miss my family too much. Not to mention, who would walk the puppy?
CARLA: Pair up any two writers, living or dead, to write a novel: Who would you pick and why?
SUJATA: I can't get into this question, probably because I never collaborate with anyone. I love to socialize with other writers, though. There is a long-deceased mystery writer, Juanita Sheridan, who had a brief career in the late 1940s and 1950s writing four mysteries with two fabulous young single girl protagonists. These books, which are thankfully reprinted by the Rue Morgue press, have made me look at the fifties in a totally different way; it was a much less innocent time than we think, and also, women enjoyed significant freedom and adventure. Juanita Sheridan's writing, which featured a Chinese-American character as a major protagonist, was also extremely insightful about American racism without being preachy. And the books are just plain fun; Ms. Sheridan wrote about cocktails and clothes with such delicious detail, and the Hawaiian setting of three of the books captures a long-lost world. If the literary gods would wave a wand for me, Juanita Sheridan would not have died from alcoholism, but would still be hale and hearty, and the two of us could meet for lunch in Honolulu Chinatown to talk about mystery writing, Oahu as it once was, and the challenges of being an adventurous woman, no matter what decade you're living in.
TASHA: What's the last book you fell in love with?
SUJATA: I am enthralled with a novel called SACRED GAMES by Vikram Chandra, a 900-page novel about police and gangsters and all kinds of people in present-time Bombay. There are tons of Hindi words in it, including swear words (and a glossary in the back explaining them–which unfortunately my 9-year-old discovered!). What I love so much about this book is that it breaks many rules, including the common maxim of having everything in your book streamline to follow one story line and make it easy for the reader. There are many delightful, compelling side stories as the novel builds, and a host of characters are given the rich characterization that's usually only doled out to one protagonist. As I continue (I'm in the 300's now) I realize that SACRED GAMES is actually like reading an entire mystery series bound into one book. I know Vikram Chandra from our days at the Johns Hopkins Writing Seminars, and when he stopped by in Minneapolis on his tour, he told me that he turned down the prospect of having a contract for this book because he didn't know if he could deliver it by a certain date. He took a tremendous risk and, freed from a typical publishing deadline, created a masterpiece.
A million thanks to Sujata for joining us! The paperback reprint of Girl in a Box, the ninth installment in her series, went on sale everywhere last week. You're definitely going to want to check it out. And do yourself a favor–read all nine books!
That's about it for the moment. We do, of course have a few questions before releasing you to your weekend:
1. What hint can you give about your darkest, dirtiest secret?
2. What's the sexiest song ever?
3. Do you support Daylight Savings Time?
I'm off to go read erotic Arabic love poetry. Oh, the sacrifices I make in the name of research….
xo
Tasha