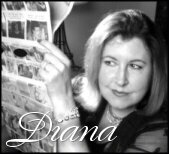 Is it just me, or do other people dread beloved children's classic animal stories the way I do?
My nieces and nephews are getting to that age. The age where they choose for themselves what they want to read, and naturally they think they want to read stories about animals. Because up 'til now in their sheltered little lives, animal stories have starred critters like the insoucient felines in The Cat in the Hat or Puss in Boots. It's been Olivia, and Clifford the Big Red Dog, and Curious George, and Babar. All the animal stories they've read have happy triumphant endings. It's been Goodnight Moon and Are You My Mother? all the way. The closest they've come to bleak tragedy is that bloody Velveteen Rabbit.
Oh, and that snuff film. Bambi.
But now…now it begins. I can hear Old Yeller howling in the distance, and the faraway clip clop of Black Beauty's hooves. They're coming!!
Talk about angst. Fan fiction could learn a few things from Weep No More My Lady or My Friend Flicka. I don't even want to think about Where the Red Fern Grows!
I know these are mostly coming of age stories, stories of learning how to deal with love and loss — what does this say about me that I can't even sit through the old Lassie movies without getting misty-eyed. Misty-eyed? Who am I kidding? I cry like a baby over those damned movies — and they, at least, end happily.
Secretly I sort of hope the kiddlings will deal a little more pragmatically than Auntie Di does with the childhood classics. There's such a thing as being over-sensitive, and it's not a particularly useful trait.
Come to think of it, I did like one series. The Black Stallion series. Now there were some great stories! Action, adventure, horses — and a practically autonomous young adult protag.
So how about it? Favorite heart-rending childhood classics anyone? Favorite animal protagonist?