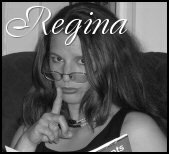 Tahsa posted last week, asking for favorite cities. That has always been a hard one for me. I like visiting San Francisco - it's the one city that actually feels to me like it's outdoors, if you know what I mean. And then there's Florence and London, but I think Tasha may have been going for US - like who has visited Florence and doesn't put it on their list of top ten? And then there's my local choices. Having worked and played in both cities, I have always been torn between DC and Baltimore - until recently.
Working there again, I'm finding Baltimore to be so much more than I remembered or ever even knew really. It has so much personality and every new person I meet makes me think, "This is Baltimore." The stories my husband has brought home for the past decade and more become crystallized and all the more real with every moment I spend breathing that inner-city air.
So I thought I would walk you all through a day of mine, last week in Baltimore.
The university and hospital campus where I work is in East Baltimore. It's just on the edge of downtown and though the hubby and I drive past the ghost town of Old Town Mall and see enough homeless men to populate many a soup line, there are little gems tucked away, little oases in the midst of streets on the verge of toppling into decay. Like Sterling Street.
"We could buy one of those when the kids are in college," I say to my husband. It's the end of another morning's long commute from the suburbs and the quaint street is smack between my office and his. The rowhouses are well-kept. Their proportions tell me they are at least one hundred and fifty years old, reminding me of Old Town Annapolis - their every line says, "Harbortown, circa-some year when the President had lots of facial hair."
This is Baltimore.
It's a good thing that I'm not the one driving the commute today. Lost as I am in evaluating architecture, it would be hard for me to dodge the jaywalking young moms and their tightly braided little girls dragging behind in maroon and tan or dusty blue and tan school uniforms. They themselves have to dodge the jaywalking pre-teens, crossing streets all in a clot of daring young bodies clad in the same uniforms, though the shirttails are out and everything they wear is sized four sizes too large. A street cleaner edges the curb, going slowly so as not to get clogged with the weekend's detritus of wrappers and papers and bottles. Middle-aged black women walk in twos along the high school track that meets the street. They powerwalk right past the steaming grates, each adorned with someone sleeping, shrouded in warm mist. We stop at a light and let pass a distracted med student, riding on a fold-up bike, backpack strapped on, weighed down with notes and texts that make up her future.
This is Baltimore too.
My employment came just in time to carry on the connection to the city. After 12 years at the Baltimore Police Department, today is the day my husband is moving to the Maryland State Police. The MSP barracks are only a few miles north of his previous home at BPD Headquarters, but a world away. It will be different. Somehow, six foot two State troopers are a different breed from the police of BPD. That's all too clear as we fast-forward to tonight when the hubby is roasted by fifty or more of those police. Very little "yes, ma'am" stiffness in these fellows. All of them are drunker than hell, half of them close to tears, and I'm thinking, with a smile,
God help us all, THIS is Baltimore.
Leaving the party, we walk a few blocks back towards Headquarters, me carrying the night stick they've given him, mounted on a plaque along with the sappiest and most touching dedication I've ever read. The hubby bends down to pick up a piece of garbage, drops it in a trashcan and walks on past the building housing all that he's loved and accomplished in more than a decade and I take his hand.
We walk over to the palatial, stunning City Hall, with its round windows that always remind me of portholes and, therefore, of the harbor only a few blocks south. Here, a harried four foot nine attorney is working past eight pm on her son's birthday to cobble together a deposition the hubby must sign before he disappears into the night. The carpet is stained with gallons of spilled coffee, the original glorious arches at the ceiling are only suggested under drywall.
This is Baltimore.
When we leave the seat of government, we walk a couple of blocks and almost run into a muscled guy on Baltimore Street, just outside one of the strip clubs. "That's him," the hubby says after he passes, letting me know I have come close to bodily contact with a gentleman who's been arrested 27 times and makes The Block his home, a host at the same wild party that has as guests veteran detectives walking from Headquarters for real coffee and oily young barkers soliciting the men cruising the clubs, trying to decide whether or not to go in and enjoy a "private booth" for a while. I look back as we pass and see this muscle-bound convict bend down and pick up a piece of trash, deposit it in a can.
Amazing that this is Baltimore.
We walk towards the police on security duty at the mouth of the parking garage. He calls to the hubby, ribs him for leaving them all in the lurch, then tells him someone left a message for him, an extension to call when we get back to his office. The hubby affably agrees and we climb the ramp, only to have the police call up to us – no, man, don't call that number – it's the sex offender registry. The hubby smiles and I squeeze his hand harder, not looking in case the smile becomes even more melancholy.
Back in the office, I sit and hold the night stick and wait while he "finishes up a few things." How many times have I heard that over the phone - "Home in just a few." "I'm almost leaving." And hours later, he leaves one love for another and finally comes home to me. He tools around on his laptop, unable to stop himself from giving one last tweak to the BPD Navigator, the arrest data viewer that is his baby. He's scrolling through photos of men with dead eyes, with state ID numbers, known aliases like Black and Little Joe and Pookie.
This is Baltimore too.
As I write this, I think that there's so much missed, so much more, in all the kitchy corners and tourist attractions, all the historical spots and places of glory. But it's all here. This is Baltimore.