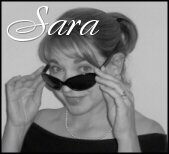 One hundred thirty-eight.
That's how many named characters I have in the Mom Zone books, so far. That number doesn't include those anonymous waitresses, store clerks, and elevator-riders who people my books, described only in a passing sentence or two.
That's one hundred thirty-eight different names I've used. When I wrote the first Mom Zone mystery, Moving is Murder, I intentionally avoided using the first names of close friends or family. I didn't want anyone to think I was writing about them. Not that it really mattered. No matter what the character's name, some people still thought that certain characters were people from my life, which surprised me since I went to great lengths to make my fictional characters different—in some cases, complete opposites—of real people. People see what they want to in fiction, I guess.
But back to my topic, names. I'm knocking around ideas for the next book, which brings up that task of thinking up new names. Now, I know there's no shortage of names, particularly since Gwyneth Paltrow expanded the possibilities when she brought fruit names into vogue, but I'm wondering is there ever a point when you run out of "good" names? Think about authors like Phyllis Whitney, Elizabeth Peters, and J.D. Robb. Think of how many names they've come up with—the mind boggles! Do they keep a list so they don't reuse names?
I'm sure there comes a point when an author has to start over with some of the more generic names, like John and Anna. After all, you can't have a novel with only exotic names like Heathcliff, Clementine, and Philomena.
Naming characters is one of the most fun and, at the same time, most frustrating parts of writing a book. I love picking the names. I have fun reading the meanings and having that either work with the character or contrast against the character. On the other hand, it's frustrating because I often have a subconscious favorite letter and end up with a string of names beginning with the same letter: Nick, Nadia, Nathan, etc. If that happens, I have to go back and switch someone's name to something new and then I always stumble at the new name and think, "Who is that? Oh, yeah, he was Nick."
So, I want to know…do you keep track of names? Do you use any name, or are there some you avoid? Have you every had your editor ask/tell you to change a name? What's your favorite character name? Got any good name suggestions for me?