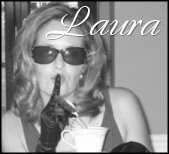 For as long as I can remember, I've loved vacations.
I love the going.
I love the doing.
I love the exploring.
I love the bonding.
All of which I've passed on to my daughters… A good thing except for the fact that vacations aren't free.
[Enter Stage Right:] The Money Jar.
We've officially commandeered a plastic Disney cup for the purpose of this year's vacation fund. I told my girls I'd find a way to get them to the beach for three nights this summer if they'd help me save some fun money.
Gone now are the days of finding coins mingled with wet laundry or scattered across the floor of the car. So, too, are the stray pennies and the renegade quarters at the bottom of my purse. Instead, each and every coin that finds its way into our home ends up in The Jar.
Every once in a while, when it looks like we can fill a roll, we do—$10 in quarters, $5 in dimes, $2 in nickels, 50 cents in pennies. Coin by coin, roll by roll, we're saving our way to arcade games at Barnacle Bills and rubber frogs on the Boardwalk.
Ahhhhhhh….
And you know what? Somehow, in the past month or so since we started this little pact, the process of saving has become a very real part of the fun. In fact, I get almost giddy when I realize we have enough of a particular coin to fill another paper wrapper

.
Little by little, coin by coin, we're getting closer. Closer to the going, the doing, the exploring, the bonding, and three whole nights that never looked so good.
So how about you? Have you ever coined your way to something special? Is there something in particular you're looking forward to right now–coins or no coins?
Hugs,
~Laura