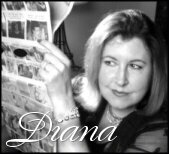 More and more I find myself stumped for blog topics. Oh, I can think of all kinds of things I want to blog about when I'm nowhere near my laptop — and they aren't all rants, either — but when I sit down to blog…
So I went prowling the Internet for likely topics, and I came across this blog. The topic was 100 Blog Topics I Hope You Write. And there are some great topics here, but what struck me was how much of the stuff listed there is stuff I never heard of. Or, if I've heard of it, I'm sort of vague about what it really is.
Is it just me? Do the rest of you know what Twitter is? Have you been to PodCamp? Can you define Social Media World in ten words or less?
There's obviously lots of great stuff to take advantage of there — stuff we can all use for marketing and promotion and connecting with readers. I mean, Crimespace uses Ning, so I sort of know what that is (not really). And I know what podcasts are, and I think they're a great idea, but are the rest of you doing podcasts? Are you listening to podcasts?
I have seen the future — or at least its tail lights in the dust.
So how techno savvy are you? What are you taking and leaving in this Brave New World Wide Web of ours? Is it possible to still make money writing and selling books the old fashioned way?