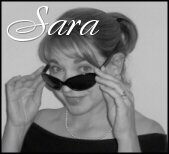 Valentine's Day is tomorrow. Yes guys, tomorrow—run out and buy your card and flowers now.
I'd rather skip the fancy dinner out (too crowded) and the blood-red roses (too trite). Romantic, for me, is Chinese take-out and a good DVD. Roses—any color besides red— are optional. But there's nothing optional about chocolate!
So to gear up for my dinner and DVD I thought I'd give you my rundown of the best Valentine's Day movies:
Moonstruck—I'm not a big fan of Cher, but she gets it just right in this movie. And what's not to love about a brooding Nicolas Cage?
The African Queen—Odd couple pairing, action, and the most romantic wedding scene.
Casablanca—can't leave this one off the list, right? If it were made today, would it have the same bitter-sweet ending?
Breakfast at Tiffany's—Audrey Hepburn. Little black dress. Moon river.
Roxanne—a funny and sweet update of Cyrano de Bergerac.
The Princess Bride—the classic fairy tale with sword fights, rodents of unusual size, and a princess in need of rescue.
Pirates of the Caribbean—Another entry with action mixed with romance. Somehow I missed all the hoopla when this movie came out and watched it only recently, but I have to say, I loved every minute of it, especially Captain Jack. And I thought it was perfect that a corset triggers all the events that follow.
Say Anything—The movie's tagline is "To know Lloyd Dobler is to love him." That pretty much sums it up.
What movies would you add to the list? Any you'd delete? Any romantic movie that makes you nauseous?