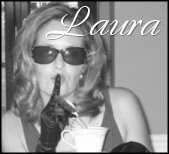 Tick…Tock…Tick…Tock…
Shhhh. Do you hear that?
Tick…Tock…Tick…Tock…
Ahhhh, yes, it's the official countdown to Valentine's Day. The day that strikes fear in the hearts of unprepared men all over the country, sending them off in a mad dash to the nearest grocery store where they can hit the trifecta in one quick stop (flowers, candy, card).
But, wait.
Must they really buy those flowers and that heart-shaped box of chocolates that have…oh…maybe four pieces that are actually consumable?
Looking back on a few tissue-grabbing Hollywood moments, I have to say NO!
Now, before our male readers get antsy thinking I'm talking about shopping sprees and trips to the opera ala "Pretty Woman," or hanging from the top bar of a ferris wheel to score a date as in "The Notebook" (none of which can be self-scanned at Shop –n- Save, btw), I'm not.
Really.
In fact, the moments that stand out to me as being incredibly romantic are the simple, yet poignant ones that have the guy investing a little bit of his inner self (this being his brain and his heart, people)…
Exhibit A:
John Cusack—desperate to win back his girlfriend in "Say Anything"—stands on her driveway, holding a boom box over his head. The music playing? A song, he believed, meant something to them as a couple.
*Sniff*
Exhibit B:
Will Ferrell's character in "Stranger Than Fiction" develops feelings for Ana Pascal, the owner of a local bakery. He shows up outside her shop one night with a box. Inside the box is a dozen small brown bags sealed shut with different colored tapes. She asks him what it is—he says, "I brought you flours."
*Sniff Sniff*
Exhibit C:
Then there's Ryan Gosling's character in "The Notebook." During a summer romance as teenagers, his girlfriend tells him she loves to paint, that it's the one thing she truly enjoys in life. Years later, while rehabbing his dream home, he adds a "painting room" just for her (even though he hasn't seen her in years and he knows she's moved on to someone else). Fast forward a few years—they reconnect…she opens a door in his home and sees the room he designed just for her. Why? Because he never gave up on them being them.
*Sob*
While I can't speak for women everywhere, I can say this…the flowers and candy are nice, but it's the extra sweet things that make us swoon. The box of flours, the painting room, the boom box, the unexpected dance in the middle of a pub…
The tiny, seemingly inconsequential scenes that have lasting impact. The heartfelt and spontaneous real-life moments that make us feel as if we're someone special.
Happy Valentine's Day!
Hugs,
~Laura
Today's comments are open for all things Valentine related…
*Use us as a place to say something special to your sweetie (be sure to send him/her a link so they can see it).

*Share a Hollywood exhibit I may have missed, or a moment in reality that blows my exhibits away.
*And/or answer these/pose some of your own…
1) Card or letter?
2) Flowers or candy?
3) Gift or time?
4) Fancy restaurant or indoor picnic?
5) Melted chocolate or whipped cream?