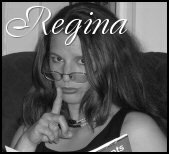 So, before I go and spill all my writerly resolutions for the new year, I thought I would take one of them and ask for your help with it.
Whenever any newbie or aspiring writer asks me for advice (and this happens sooooo often 'cause I'm sooooo successful), I always end whatever nit-picky, technical advice with the suggestion that they simply READ. A lot. Everything. Good and bad books, genres they don't think they'll ever write in. Everything and all the time.
I always try to take my own advice. But, as with the advice I give my children to always floss, I don't always, every day, follow my own advice. (Don't tell my dentist, please.)
I don't think I read nearly enough. I typically limit my fiction reading to bedtime and, depending on the stresses of the day, that session may last anywhere from twenty minutes to two hours. It needs to be more.
And I don't think I've read nearly as widely as I should. I undertook a challenge two years ago to read something out of every sub-genre in crime fiction over the course of the summer. It was enlightening, but I'm not sure the examples I picked were representative of the best each sub-genre had to offer.
So, here's the challenge - for me and for you:
In the new year, I propose to read books only in one genre or sub-genre for every month of the year. What I need from you is help in deciding which representative books to choose.
For example, in January, I propose to read only noir. But I don't just want any noir, I want the most stellar examples, the most ground-breaking and influential pieces ever written. Only problem is, I don't know exactly which books that indicates.
So, help me here. For whichever sub-genres you feel knowledgeable in, name four books I should read to enjoy and educate myself further. I may have read some of those you suggest, but I'd like to know that too. And, in the new year, I plan to blog once a month on the experience of "Educating Heidi."
Here's the list:
January: Noir
February: Romantic Suspense
March: Cozies
April: Espionage
May: Thrillers
June: Traditionals, not too Cozy
July: Vintage (pre-1960)
August: Fem-Jeop
September: Paranormal
October: Horror (with some mystery element)
November: PI
December: Anything Holiday mystery
Thanks in advance for the help and maybe some of you will join me in the challenge.