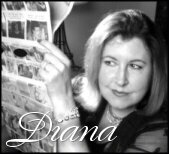 Season of mists and mellow fruitfulness,
    Close bosom-friend of the maturing sun;
Conspiring with him how to load and bless
    With fruit the vines that round the thatch-eves run;
To bend with apples the moss'd cottage-trees,
    And fill all fruit with ripeness to the core;
Autumn is my favorite season. I love the chilly mornings and the hint of woodsmoke in the air. I love the trees turning yellow and scarlet (although, granted,  you don't see a lot of that here in Southern California). The very light changes; it becomes golden and luminous. Even though the world is winding down for the winter, there's a certain energy.
I get a lot done in the fall. I become more focused–probably because I'm an autumn baby and at this time of year I begin to take stock. I start measuring where I am against where I thought I would be at this…ahem…stage in the game. It really isn't about age, per se, so much as that invisible measuring stick of my expectations.
I feel a little melancholy in the mornings, but I think that's leftover from years of knowing that summer is over and school is back in session. I start working in the garden again, pruning and cutting and planting bulbs. I love the way the garden smells in the autumn. The ground holds the moisture and it gets a nice moldy, earthy scent.
The fashion magazines lure me into new skin treatments and new ("fall colored") sweaters and always a deep red lipstick. I get a new haircut and start sorting my closets. I look forward to evenings in front of the fireplace and flannel sheets and rain. (I love the rain.) I get my vintage coats with their vintage fur collars out of storage. I start pulling out long-time favorite books to read instead of trying anything new.
And for whatever reason, I get a lot of writing done in the fall. I'm managing my 1,000 words a day without a problem right now and more ideas keep coming to me. It's a very creative time for me. 
So what's your favorite time of year?