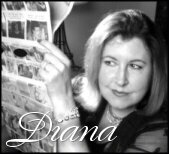 Forgive me if I am even less coherent than usual. I'm doing this on three and a half hours sleep and I am not one of those dames who functions efficiently when sleep-deprived. And no, it was not my guilty conscience keeping me up all night. We played a benefit yesterday evening, so the lack of ZZZzzzzzs was all in a good cause.
Anyway, on one of the discussion lists I prowl, the Never Kill A Cat topic recently arose (much like one of those nine-lived felines, for, as I recall, we were debating the same topic last year around this time). In case you have no idea what I'm babbling about, one of the rules for mystery-writing, particularly cozy or comic mystery writing, is the rule about doing away with furry friends. The rule goes like this: DON'T.
Don't do it.
Kill a cat and you'll never work in this small English village with the horrendous crime rate again.
This is the gospel according to a number of book buyng mystery fans who will apparently not finish a book (or even start should they receive advance warning) in which an animal is killed. Especially a pet.
I know what you're thinking. How come it's okay to kill people in these same books?
It's not that the irony escapes these readers–or maybe it does. But their argument is that animals are dumb, helpless, innocent creatures and humans are not, and so somehow it is more cruel to kill an animal. I mean, I guess that's their argument. Like I said, I'm only half-awake.
Now personally I don't like pets to be killed either. That's in fiction and in real life. I'm pretty much of a cream puff about books where beloved animals get killed. I couldn't BELIEVE it when Old Yeller…well, never mind. You will not be surprised to hear that I didn't even make it through The Yearling or Where the Red Fern Grows. I learned from Lassie Come Home and Black Beauty that, really, the point of animal stories is to rip the heart out of the reader and feed it to wild dogs. The sadder the book, the higher the childhood classic quotient. And apparently I've always been a sap: according to my dad I used to sit and watch Lassie every week with tears streaming down my face. Granted, I was about four years old, but even so, surely I had noticed that Lassie and Timmy made it safely through every single episode?
Actually, I'm not crazy about any beloved character biting the big one. And, after all, these literary pets are simply characters, so I put my sensitivity down to a general squeamishness and a preference for upbeat, lightish novels where good triumphs over evil and most everyone we care about makes it safely through–mostly. In other words, do not try to ramp up the excitement level in your flagging series by killing off a character I like. It will not go over well.
Here's the thing, though: in order to keep a certain tension and excitement alive in a crime or mystery novel, there has to be something at stake. And it can't always be the life of the protagonist, especially in a series, because…well, let's face it…readers are on to that. I mean, readers who have read more than three books in their life are on to that.  To me, that means any beloved character, two legged or four-footed is fair game.
Readers, what do you think? Will you keep reading if a writer takes out a favorite character? Will you forgive the sacrifice of a cat or two? Writers, do you let your options be determined by your understanding of reader preferences? Inquiring–or at least half-awake–minds want to know