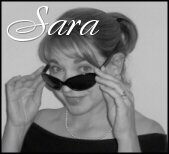 Sometimes we get too complicated for our own good. Last week I registered my kids for school—nine pages of forms. For each child. That's right, 18 pages total. I know that computers are wonderful and really have helped us simply our lives in so many ways. I love downloading bank transactions, but computers also let us unnecessarily complicate our lives. I mean, how many times do I have to fill in our phone numbers? Do they really need it on a dozen different pages?
I remember when my mom registered me for elementary school. It's a vivid memory because, like every kid, I never wanted the summer to end and the trip to the school to register was the death knell of summer. I fidgeted in one of the lines that wound through the school cafeteria, which still smelled like overcooked green beans and fresh bread dough, despite being closed for three months as my mom filled out an index card. That's right, an index card. You could fit all pertinent info on a piece of paper half the size of one of 18 forms I filled out.
So here's to solid, old fashioned forms of communication that keep us from getting too complicated—to index cards, to lined note paper, to pencils and chunky erasers, because sometimes simple is better than complex. Sometimes complex isn't complex. It's just…more.