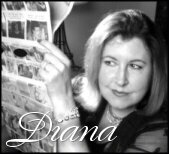 One of the questions that frequently pops up at book signings and other literary extravaganzas is "How much of your sleuth is YOU?"
And I suppose, since these are the children of our imagination, sprung fully formed from our paper daydreams, that they are all us. But…I don't think that's what readers are really after. I think readers, like shrewd agents, are (though for different reasons) inquiring into "platform."
Platform can sort of be defined as your promotional springboard–or your particular qualification for writing a novel. Say that you are a real life PI in a small town or a cop in a big city, and you write a mystery series about a PI in a small town or a cop in the big city.  That's your platform. That connection can be capitalized on in any book promotion ops.
Of course an agent or publisher's motivation is different from a reader's. Readers like the synchronicity of dog groomers writing series' about dog grooming sleuths or hair dressers writing series' about crime-solving hair dressers. Readers are smart enough to realize that even if you are a military spouse and you have to move every eighteen months or so, and you write a series about military wife who stumbles on murder everywhere she goes, you probably don't have much experience with real life murder–they are liable to rely on you for useful moving tips, however.
It all ties in with that "write what you know" advice that we all get when we're starting out (and which I frankly think is some of the worst advice ever given a young writer). Readers like getting that inside scoop on whatever subject that interests them, be it working on a fashion magazine or exploring the Outback. And it's very natural to assume that if you, the writer, have actually done any of these things, you're going to be entertaining and informative on the subject.
Maybe. But all cops are not Joseph Wambaugh and all archeologists are not Elizabeth Peters. Research fills in the gaps for the rest of us. And imagination. And empathy. But it's not quite as exciting as having been there and done that.
Which brings us back to readers and their curiosity about how much of our characters is us, and how much is sheer imagination.
In the Poetic Death series, I write about an American high school teacher with a passion for the Romantic Poets who gets involved with murder and mischief on a vacation to the English Lake District. Like Grace Hollister, I taught high school for several years and I do have an interest in the Romantic Poets. But that's about it. Grace (who was originally conceived almost 15 years ago) reminds me as much of my friends in college as she does me. Looking back, I think she is very much a composite of a younger me and my chums, but she is also a reflection of the heroines I read at that time: the young women of Mary Stewart and Phyllis A. Whitney and Elizabeth Peter's novels.
And because of that, Grace is changing with each book. I've tried to keep her as originally conceived, but that's not interesting and it's not even practical. I no longer think the same way; so neither does Grace.
A.J. Alexander, the protagonist of the yoga series I'm writing for Berkeley was originally devised by my agent, Jacky Sach. I had to rework her quite a bit before I could understand her (A.J., not Jacky)–and now, although she is nothing like me on the surface, I understand her very well indeed. She is much harder and much more worldly than Grace Hollister–she has taken hits that Grace has not and she has lost her idealism. She has no particular passion in her life, whereas Grace is passionate about her work and literature and…although she struggles against it…Peter Fox.
What is interesting to me is how I go about making these characters my own. Their dialog and their humor and the things that hurt them or frighten them all come straight from me. And yet they are not me. These made up women take chances I would not, they value things I do not, they jump to conclusions and make mistakes I do not. Mostly I like them–sometimes I do not.
So…I suppose the answer to the question is…never mind my heroines, how much of my villains are me?