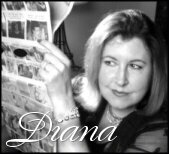 What's pink and furry and keeps going and going and going?
It sounds pretty disgusting, whatever it is.
So…Woman At Work. Don't put that sandwich in my hardhat!
A couple of "school" related questions for you since both of my series have to do with women who teach in some manner…
1) What was your favorite subject in High School?
2) Name one bully from your Junior High school days.
3) Name one teacher who influenced your desire to be a writer — or just influenced you (there is more to life than writing, they tell me).
4) Who was your best friend in Kindergarten?
5) Did you ever walk to school? In the snow? In the snow and bare feet?
And my answers are:
1 - Journalism in the 10th grade — I was editor-in-chief of my school paper
2 - Cindy Brown — working in cahoots with my ex-best-friend Diana Brownell (I know! All these similar names!)
3 - Ms. M. or the divine "Motts" in High School. Mrs. Miller in the third grade, Miss Scheck, Mrs Kaynor….wow! So many wonderful teachers.
4 - I didn't go to Kindergarten, but Karen Otzen was my best friend (she lived next door) at that age.
5 - I walked to school with Norman Ayott and his brother Stewart (or was it Dwight?) for a couple of years. I had quite a crush on Norman — who I seem to recall had a terrific sense of humor. Or maybe I had the terrific sense of humor, and Norman had the sense to laugh. Anyway, this was fourth or fifth grade….
Okay, what about you? School Days, School Daze…