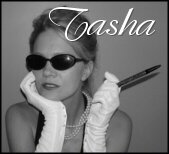 Soooooo……I've been gone a while. Something you, my dear friends, undoubtedly did not notice given the guest bloggers who've been holding down the fort. I love them for keeping you amused, of course, but love them even more for giving me a break. A break that allows me to return with that most wonderful of things: a complete manuscript about to zing its way to my editor.
Being done rocks. I mean, great though it's been living on peanut butter straight out of the jar and more tuna than any single person should ingest in a lifetime, I'm ready for some real food. I've adored reading every bit of Persian and Arabic love poetry I can get my hands on, but it's time to go back to fiction. And there can be no doubt that the world is a better place now that I've vacuumed. But really, who knew I had that much hair?
I think that before I start my next book (for which I'm already planning a wonderful research trip to France; Normandy, anyone?) I need to hire someone to handle me. Not in some lofty way. I just need to be dragged out of bed every morning, put in the shower (I will protest), and fed at regular intervals. The handler would also need to triage email and take me outside at least once a day. It would be a tedious job, and the pay would be awful, but think of the years you could shave off your time in purgatory.
In the meantime, however, we need to get back to business! Virtual Cocktails, anyone?
We've got a fantastic guest today. Allison Winn Scotch swept into the book world with her debut novel, The Department of Lost & Found, the story of a woman who seems to have lost everything–but realizes how much she's actually found. Allison is talented and sweet and ready for you to make a drink!
Allison Winn Scotch's Mojitos
3 fresh mint sprigs
2 tsp sugar
3 tbsp fresh lime juice
1 1/2 oz light rum
Club soda
In a tall thin glass, crush part of the mint with a fork to coat the inside. Add the sugar and lime juice and stir thoroughly. Top with ice. Add rum and mix. Top off with *chilled* club soda (or seltzer). Add a lime slice and the remaining mint, and serve.
JULIA: What two fictional characters would you like to see linked romantically?
ALLISON: Is it really lame if I cite my perhaps all-time favorite TV show? That would be Felicity, and in my heart of hearts, I know that Felicity and Ben live happily ever after. Seriously, five years (six years?) after the show has ended, I still dream of those two, walking into the sunset. /Swoon/
TASHA: What's your absolute favorite book?
ALLISON: Oh, come on! Impossible question! That's like asking me to choose my favorite child. There's no way that I can name ONE, but I'd say that in recent memory, my top five or six have included, The Dive From Clausen's Pier, My Sister's Keeper, Good Grief, Then We Came to the End, Barefoot, and I Love You, Beth Cooper, which, incidentally, made me convulse with so much laughter that my husband seriously thought I might be having a seizure. I so did not want that book to end.
CARRIE: Watch cable or wait for the whole season to come out on DVD?
ALLISON: Watch cable. But on my DVR. Even though I'm a total book worm, I'm also a total TV addict (needless to say, the strike put a serious crimp in my style), and there's no WAY I could wait until the season is over and catch up. What would I chat about on TelevisionWithoutPity.com the next day? So I record everything on my DVR, kick my husband out of the room, and indulge commercial-free. (Unless it's The Office or 30 Rock, which my husband and I watch together.)
ERIC: Who would you like to write a biography of?
ALLISON: Hillary Clinton. Not because I'm aligned (or not-aligned) with her politically, but because I bet you could uncover some seriously juicy stuff about Washington politics…things that you couldn't even dream of if you were writing fiction. I watch this election coverage, and I just think - on all sides -that you have to be an absolute crazed bulldog to pursue that path, and I can't imagine how many side deals are made in the late-night corridors and how many people are crushed along the way.
EDWARD: Describe your ultimate meal.
ALLISON: Ooh, wow, I'm a healthy eater by nature, so it would have to be something gooey and rich and loaded with cheese (which I'd regret the next morning for sure, since it makes me sick), like Fettuccini Alfredo or extra-loaded lasagna or anything that is that perfect combination of pasta +cheese+butter+ anything else added in. I'm a carbo-holic. So there would also have to be copious amounts of bread in several varieties. Maybe a pear/walnut/endive salad on the side. Mmmm. This is making me hungry. And for dessert? Lots of it. I'm really not picky. When my husband and I go out for dinner, I insist that we both order one because I'm not into this splitting-one-dessert idea! And ss long as there's some chocolate at the table, I'm good.
JULIA: What's the strangest thing that's happened to you at a book signing?
ALLISON: Geez, I guess the strangest thing is that I haven't really had any strange things! I mean, sure I've had those random people stroll over and ask me to sign, like, their arm or whatever, but for the most part, the signings have been pretty status quo. Maybe I need to shake things up a bit when I go on
tour the next time out! What am I doing wrong?

JOSHUA: What three writers would you like to have dinner with?
ALLISON: Well, I'll assume that we're talking about living writers, which actually makes more sense to me anyway, since I tend to read more contemporary works. So I'll say Tom Perrotta and Jodi Picoult, for starters, because I've read most of their books and think that they do an incredible job straddling that line between literary and commercial fiction, and I think I'd have so much to learn from them, in terms of marketing and making my way in this industry. And then, maybe Leslie Bennetts, who wrote The Feminine Mistake, which explores the concept of what women can and should give up when they have children. I'm about to turn 35, I have two small kids, and I'm incredibly fortunate to have a career that still allows me to be as much of a mom as I can be. But most women don't have the flexibility that I have, and I'm fascinated with this concept of finding the right balance and discovering whether or not women "really can have it all." I think the answer is yes, but only if you don't attempt perfectionism.
JOSHUA: What's the hardest part in the process of writing a book?
ALLISON: It all depends on what stage I'm at in the writing process! Right now, I'm really struggling to come up with a high concept idea for book #3, so I'd say it's coming up with the right idea…one that is both marketable but also unique and still interesting enough for me to write about for 300 pages! But if you were to ask me when I'm in the middle of the book, I'd probably say finding the discipline to sit down and write. I LOVE creating the characters, the plots and the dialogue in my head, but once I do that, I struggle to actually commit it all to the page. So I force myself to write every day for a specific time. It's not easy, and I come up with countless ways to procrastinate, but somehow, I do manage to get it done, and always feel relieved and happy that I've done so!
A million thanks to Allison for joining us today. Make sure to pick up a copy of The Department of Lost & Found right away!!!! And then, get back here and answer the questions she's left for you:
1) Okay, so I 'fessed up to my never ending Felicity obsession. Now you share yours: what's the one TV show that you wish could live on forever, even if it meant that, like on 90210, the kids stayed 17 for nearly a decade?
2) What is your secret way to zone out and distress? I'm not talking about running or going to the gym or anything like that…I'm talking about ways that no one else really knows about. Mine? I tweeze. Yes, that's right. Hand me a pair of tweezers and a mirror, and I could zone out for days straight.
3) You come into a huge amount of money from a relative that you didn't know you even had. What's the first thing you buy? (After you put some aside, of course!) Me? A private jet. I HATE flying, but I love to travel, so I think flying in high style might help ease my fears.

That's it for now! I'm off to pack for a week in New York. I don't need to explain to you all how much I love New York. But this trip will be extra good because I'm going to meet Arthur Phillips. I only wish Kristy could be there with me, but maybe she only travels for David Mitchell. Running away now, before she throws something at me……..
xo
Tasha
P.S. I had a blast doing a late-night podcast with my friend Ben LeRoy of Bleak House Books. Listen here if you want see just how incoherent I get after midnight…..