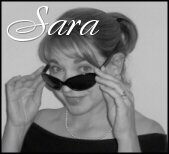 It's that time again, time to talk about Cabot Cove Syndrome. If you're not familiar with the term, Cabot Cove Syndrome refers the abnormally high body count in Jessica Fletcher's small Maine town. It's a topic that comes up every so often in the mystery community.
People often use the Cabot Cove phenomenon to take pot shots at Murder She Wrote as well as traditional mysteries. "That would never happen in real life," is the excuse used to write off amateur sleuth mysteries.
It's true. A civilian isn't going to help the police solve a mystery, much less assist them over and over again. So I'll give the Cabot Cove mockers that point.
I do feel compelled to point out that very little of what happens in mysteries, either in print or on film, is realistic. Doesn't it require a stretch of imagination to believe a doctor is continually confronted with medical cases that stump him and his team? Would that happen in real life? Wouldn't there occasionally be an easy-peasy case? Of course, it's only after said doc orders a possibly life-threatening test or procedure, which sets his team and hospital administration against him, that he has an epiphany and solves the medical mystery, usually saving the patient.
And, what about crime scene investigators who become so involved in their cases that they question witnesses and often become targets of the killers themselves? Yep, that happens all the time in real life. Even private investigators and police detectives have more exciting fictional adventures than their real life counterparts. Most cops will tell you that their jobs do not involve frequent car chases and shoot-outs. As much as I enjoy reading the alphabet mysteries, I have to admit that Kinsey Milhone wouldn't have such interesting clients and convoluted cases one after another in real life.
All mystery fiction pushes the bounds of believability. Some situations begin at a more plausible point. It's true that a police detective is going to encounter more murder than, say, a housewife. But once you get past the initial set-up, all mystery fiction with recurring characters becomes bit improbable, especially the longer the series goes on.
So it comes down to this: who cares if bodies keep dropping? As long as the audience is willing to suspend their disbelief, then don't knock it because your favorite sub-genre may be more vulnerable to Cabot Cove syndrome that it first appears.