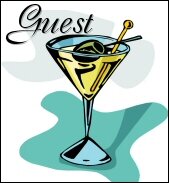 By Cara Black
Bonjour All you good girls who kill for money! Tasha, my watching the Academy Awards buddy, asked me to wax poetic about springtime in Paris. But zut alors! according to my Parisian friend's email this morning, there's a cold, grey mist winding in the cobbled streets and the sun's hiding behind a gun metal grey sky. So give it another month or so until sprigs of daffodils will appear in the window boxes overlooking the narrow Paris streets, mothers will pick up les enfants from the neighborhood school in their chic agnes b. khaki raincoats that I, for one, would die to own, lines will form outside the Louvre for the new exhibitions and every Parisian will have nailed down their August vacances. Yes, these people plan serious things, like the sacred August vacations, way ahead. Unlike my family who hit Google in July and search the net for lowest fares anywhere. Often with dire results. French people I know have the agreement signed for the apartment on the Brittany coast, the hiking in the Pyrenees route planned, the grandparents countryside bedrooms staked out and strawberry picking fields scoped out to a T. Makes me feel like I'm way behind already. But I always forget they've got a whole month of vacation to fill, while some of us scrape together a week here, a long weekend there. That's the French way, a long holiday with family and friends spent eating, talking, fitting in those daily visits to a ruin or two.
Leisurely, like it should be.
Speaking of the French way, I've long felt Parisian women have a scarf gene we don't have. This encoded Gallic tradition of how to arrange even the most lowly scarf in an artistic, breathless way that looks put together and tousled at the same time. Know what I mean? And knot the scarf in such a way that dresses up jeans and manages to look elegant in a way I never can do. Maybe it explains why they remain the idiosyncratic, artistic and savvy scarf-tying population I secretly aspire to.
For those of us who are scarf impaired, and we are legion, try the following directions. Be easy on yourself. Like sailors, their knot tying skills are prodigious.
1. Fold the scarf in half the long way.
2. Fold that in half the short way.
3. Put the scarf, thus folded, around your neck. One end will be free, the other the fold, forming a sort of loop.
4. Put the free end through the folded end and pull tight.
Voila!
Oops forgot to say don't try this alone and choke yourself as I did on my first attempt. Or on the second when my mouth was covered and I looked like I was in purdah. Use a mirror. Everything helps.
Speaking of mirrors, not only in small boutiques but in big department stores I discovered French dressing rooms use two different sets of lighting. One for day (la jour) and one for night (la nuit). No wonder women buy the right outfit. They know how it will look when they wear it.
And I fear I've neglected mentioning the most important place to enjoyParis in the spring . . . yes, the cafe-tabac, the home away from home, the living room for those who live in small apartments on the top floor without elevators. Not only can you get the latest neighborhood gossip, assuming you're a regular, but also a bite to eat or more elaborate menu du jour if they've got a kitchen. You can buy a carafe of wine, espresso, your bus and Metro pass, cigarettes, lottery tickets and purchase your car registration too. Merveilleuse, non? Now that's for me. Especially after having spent several hours in line at the DMV in San Francisco to renew my car registration. I envy my friend, picturing her at the local cafe-tabac: dining, drinking and taking care of business while sitting outside at a sidewalk table.
But for anyone who wants to avoid the airfare and security line at the airport and take an armchair visit to Paris in spring, here are a few book suggestions from the myriad of books written about the City of Light.
Maigret and the Fortuneteller — A classic tale of Inspector Maigret, George Simenon's famous Police Inspector who's stuck in Paris in August. . . quel horreur . . . unheard of . . . but when a fortune teller is murdered who else can they call?
Talk to the Snail - Ten Commandments for Understanding the French byStephen Clarke — An expat Brit's 3rd literary foray into French culture. He does have that wicked British wit poking fun at the French but reveals a superb technique for dealing with officious cranky French postal workers. Not for the faint of heart. Have a glass of red wine
before reading.
Almost French by Sarah Turnbull. Another expat, an Aussie, describing her trials and tribulations and final acceptance into Parisian society. I found so much true here and loved it. 360 Paris — A gorgeous photo book with 360 panoramic photos of the City of Light — slim, rectangular and fits in your bag nicely. The shots will take you up on the rooftops, even in high heels safely, and take your breath away.
Paris in Mind edited by Jennifer Lee — Short vignettes by everyone from Benjamin Franklin and Mark Twain to Saul Bellow and David Sedaris. Three centuries of Americans writing about their romance and frustrations in Paris. It's amazing how little has changed.
Madame Bovary by Gustave Flaubert. If you're feeling classical and romantic and need some tragedy. My book group read it last year. Poor Emma suffering for love is as vivid now as ever.
And I'd love to hear yours, so please share!
Meanwhile, bon voyage girls,
Cara
______________________
You absolutely will not want to miss Cara's latest book, Murder in the Rue de Paradis. Pick up a copy TODAY!!!!!