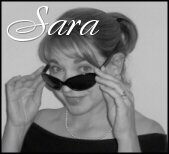 I had my first airport book signing last week, which may not sound very exciting to you but, to me, it was one of the events I was really looking forward to this spring.
I once heard someone say that they thought when they'd achieved a certain thing, let's just call it "X," then they'd have arrived. This person achieved "X", then discovered that there were more goals—perhaps "Y" and "Z"—to reach. The playing field had expanded with new goals.
As I've transitioned in the last few years from being a writer hoping for an agent and publishing contract to a published author, I've discovered that the goal posts do indeed keep moving.
My "X" was to write a book and get it published. That dream has come true for me. Actually, my reality turned out to be bigger than my dream. I got a three-book deal with my first book, then two years later the publisher offered me a second three book deal.
Great, right?
Yes, awesome! But as I'm moving down this author road I've realized I have new goals. Some of them are small things, like signing at an airport bookstore. (Yeah! Check mark beside that one!) Others are bigger, like becoming the author that readers wonder about when they arrive in the bookstore or library and ask, "Is her new one out yet?"
Another thing I'm discovering is that have to balance my goals with thankfulness for what has happened. I don't want to get so wrapped up in thinking about what I want and my new goals that I forget to be thankful that I'm published.
I'm curious: have you achieved your "X," which could be writing-related or not, then found "Y" and "Z" staring you in the face? What do you think is the best way to balance striving for new goals with contentment and appreciation of what you've already achieved?