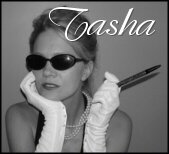 So whaddya think? Did we need an extra day this February? Or could you just as soon have done without it? Me, I haven't decided yet. Check back after midnight.
I've been ensconced in the writing cave all week, pounding through my latest book, although I got a bit of a slow start, being more than a little exhausted after the South Carolina Book Festival. Great event, fabulous people. J.D. Rhoades could not be more charming if you paid him. Jim Born is as funny as ever, and I only hope that someday he shoots one of my books. Sonny Brewer is full of all kinds of good ideas. Con Lehane knows how to make a girl feel comfortable about having to dress up. James Sheehan and Gwen Hunter are loads of fun on a panel. Buzzy Porter is the World's Best In-House Publicist ever, bar none.
Aside from the usual literary festivities, it was Oscar Weekend. Because ELIZABETH: THE GOLDEN AGE was nominated, I was a tad fixated on watching the ceremony. Cara Black, Marcus Sakey, and Julia Spencer-Fleming were kind enough to humor me, and I can't imagine having more fun with any three people. (Not to mention the fact they are each insanely talented.) We made our way to an obliging bar, threw back a lot of oatmeal porter and I'll admit freely I got more than a little stupid after the film won the award for best costumes. Hey! A girl's got to celebrate when it turns out she's attached to an Academy Award Winning Film. To say I was giddy would be an understatement of grotesque proportions. Truth be told, I'm still giddy.
All in all a good weekend. Just goes to show: Location is everything. Pictures here.
I'm back to the writing, so forgive my brevity. Next week the Virtual Cocktail Party returns, with C.J. Lyons as our guest. She's the first of this year's ITW Debut Author class, and I bet you've got questions for her. Send them to me!
Until then, let's have some entertainment. After all, what's a Friday without some silly diversion?
1. Little Black Dress or Jeans and Stilettos?
2. Bono or Sting?
3. Eat take-out in bed or go to a romantic restaurant?
4. Maple, oak, teak, or cherry? (Bookcases, of course…)
xo
Tasha