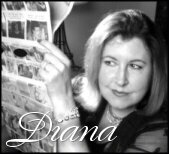 It's goofy, I know, but sometimes when things are going really wrong for me I hear this little cartoon voice going, "It's the Professor and Rock Bottom!" Yep, adversity has a name. It has two names. And the cartoon voice belongs to Felix the Cat, who was my first and favorite cartoon experience — or at least the first that I remember, and obviously the most influential. I even think of my giant purse as my "bag of tricks."
Oh, I don't deny I had a fearful crush on Astro Boy, and Marine Boy and Prince Planet cameoed in many a pre-teen dream, but Felix influenced me. Some of the most important things I know, I learned from Felix — besides the thing about carrying a big purse at all times. His sense of humor, for example. Felix laughs and he laughs hard — but he's not mean. He's ingenious and adaptable — he uses whatever tools are at hand — a great San Soo fighter, Felix. Granted, he's mostly using his own tail, and mine is not detachable. No comments, please.
Felix knows that black never goes out of style, and that friends are where you find them.
So…cartoon character that most influenced you? Or first cartoon character you remember watching faithfully on TV?