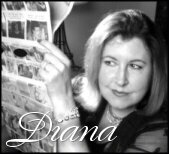 Never underestimate the importance of snappy repartee.
I've been watching Moonlighting.
To tell the truth, I was never a big fan of the show — which ran for five seasons, I learned to my surprise when I was trying to find some information on it for this blog. I'm watching seasons 1 & 2, and apparently I never saw many episodes in season 2 let alone the subsequent ones.
In case you're unfamiliar with the premise, Maddie Hayes (Cybill Shepherd) is a former fashion model who gets ripped off by her business manager. She loses everything she struggled for, and one of her only remaining assets (besides going back to her lucrative modeling career) is an unsuccessful detective agency run by a smart-ass goof-off by the name of David Addison (Bruce Willis). So Maddy and David reluctantly enter into business together and try to turn the agency into a working proposition. It's a potentially funny gimmick, and funny is what the show was all about.
Screwball comedy was the name of that gig. Yes, there were mysteries but they were clearly merely the framework to hang the comedy — and to a lesser extent, the romance between Maddie and David — on. In fact, the mystery stuff is so bad, it's occasionally even irritating — it's worse than Remington Steele. Heck, it's worse than Charlie's Angels!
In the episode I'm watching now, a great deal of fuss is made over the fact that a man in a wheelchair can actually walk. Maddie goes on about the way — the direction — the slippers were positioned beside the bed: the way a man might leave them if he was going to get up and walk away, blah, blah, blah. Hello? Are the soles of the slippers scuffed or not?
The pilot is absolutely insane for incredible, nonsensical, implausibilities — which, okay, but it's also got some violent sort of scary stuff…so we're expecting a little more here. I am, anyway.
And the romance between David and Maddie — well, all that bickering is funny, but they don't seem to ever progress, to learn, to grow…and that becomes a little tiresome. It's the danger of writing romantic mysteries. If a large part of the appeal is based on the romantic tension, the writers either have to artificially prevent the couple from getting together (which really annoys the audience after a time) or find a way to get them together but still keep it fun and fresh, a la The Thin Man. And that is easier said than done, Mrs. Charles.
Anyway, none of this really matters because the characters of Maddie and David are engaging, and the banter (David's lines in particular) are so funny, that I find myself laughing anyway, and going along with the general silliness. Yes, it is at times Laugh Out Loud funny, and that is something I rarely do — at least watching television. At least when the writers intend me to.
This is a show that was defined by the dialog.
Soooooo other great examples of witty repartee? Doesn't have to be male and female — who has the best dialog in mysterydom? Whose words would you like to put in your character's mouths?