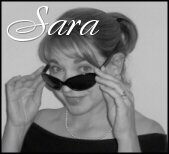 I've rejoined the workforce—the workforce that gets paid twice a month instead of twice a year, that is. I consider writing my full-time job because whether or not I'm sitting at the computer churning out pages (or trying to churn out pages) I'm constantly thinking about bits of dialogue, how characters would interact, and possible plot twists. Writing is my first love, but—unfortunately—it just doesn't pay that well. At least, right now, it doesn't pay as well as retail merchandising.
So…I'm working part-time for a leading greeting card company. And really enjoying it. I set my hours, work independently, and the best part is I'm surrounded by all sorts of paper goods like stationery and greeting cards. The down side is that I can't read every card. Oh, and paper cuts. Those are an occupational hazard.
It's quite a change from the jobs I had before I became a mom and took a sabbatical from the labor pool. Before my world shifted into the mommy zone, I worked in offices—a radiation oncologist's office, a credit reporting company, and a travel company, to name just a few.
Updating the old resume has me thinking about my old jobs and I'd like to hear about yours. I'm curious…
What was your first job?
Which job has been your favorite?
And, what's your dream job?