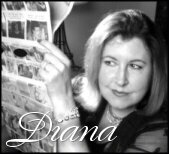 Are you a fan of anything? Have you ever written a "fan" letter?
I was thinking about this recently. I was thinking about the fact that although I admire many writers, many musicians, many artists, many people for a variety of reasons, I don't think I've ever written a fan letter, per se. In fact, even if I'm in the room with the person I admire, very rarely will I even go up to them and say how much I like their work — unless it's someone who I already know.
Partly I figure the person already knows how good they are, and partly this is my own shyness. I don't want to bother anyone, and I guess there's a little bit of that feeling of why would anyone really care whether I like their work or not? And yet I know from my own personal experience that letters from readers mean a lot to me — especially if I'm having trouble getting motivated to write, or someone writes a review that seems to entirely miss the point.
And it is true that those of us making money (however little) on our work do realize that we've achieved a certain level of competency and skill. We're good enough that someone else is willing to invest in our creative efforts, and that's a vote of confidence if ever there was one, and yet I think all artists, all creative types, have a streak of insecurity, an occasional uncertainty about whether we're as good as some people seem to think, and whether anyone should really be paying for stuff that we would probably do for free if worse came to worse.
I recently had a small disagreement with Mr. Thrilling about reviews. He was saying that he was going to have to stop reviewing one of his longtime favorite authors because he felt his reviews were becoming sort of a "gimme." And I felt indignant on behalf of this writer because it seemed to me that my esteemed Mr. Thrilling was more concerned with his credibility as a reviewer — that he might look like an easy grader to the other kids — rather than looking at the big picture which is a) He really does love this author's work, and what's wrong with championing an author you love? and b) We authors actually have very few "gimmes" to look forward to.
Even the big name authors get to a point where a lot of reviewers want to take a hatchet to them just because they get so many good reviews, or they're so popular that that begins to grate on some people.
I do believe that authors, musicians, painters, filmmakers should not whine about bad reviews (although we all do it on occasion, even if just to our long-suffering spouses) because when you put your work out there into the world, it becomes of the world, and fair game — especially if we are in the enviable position of being paid for our artistic endeavors. People have a right to say what they think of your work, especially if they paid good money for it — or if it is their job to review it.
But at the same time, paid or not, writing a book is not quite the same thing as turning in your month end report or the sales figures for the region. It's personal. It's part of you. And many of the criticisms against it will be subjective: I didn't like these characters, I didn't think this was realistic, I thought the story was slow-moving… Well, okay, but is your opinion more valid than the next person's? Probably not. Is it more valid than mine? Well, for you it is, but for me it isn't.
I'm not saying the naysayers don't have a right to speak up; I'm saying that when you like something, it's well worth letting the other person know. Because I think we all have a tendency to focus on the negatives anyway. It's nice to hear that someone appreciates your creative efforts, that someone "gets it," and speaking for myself, I don't get tired of hearing that. I don't ever take it for granted.
Yep, I think I just might write Elizabeth Peters a fan letter. I've been enjoying her work since I was a kid, she influenced my own work, and why not tell her so? Does it diminish my own credibility to tell someone I love what they do? Would it really take up that much of her time? Nah. I think I'll do it, if for no other reason than because my own readers have been so generous about writing me.
What about you? Have you ever written a fan letter? Would you? If you were the kind of person who wrote fan letters, who would you write and why?