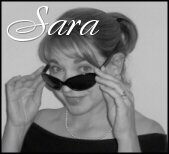 The Directors Guild came to an agreement with the AMPTP last week and some news sources reported the agreement as an indicator that the writer's strike may soon be resolved.
Yes! Please let it happen.
As you'd probably guess, I'm completely with the writers on this one. I want them to get a fair deal. If their work is shown on the Internet, etc. they deserve to be paid for it. And, let me add, paid well.
But I'm also a TV viewer. I miss my Bones and Burn Notice. And even House, which I'd only started to watch and hadn't even sorted out the characters. Don't get me wrong, I've watched my share of reality TV. I was hooked on the Amazing Race and I've watched American Idol, but I don't want to see another game show with an annoying host. I don't want to watch people batter each other with huge sticks over a pit of water. I don't want to watch a mom-and-daughter beauty pageant. And I certainly don't want to watch anymore dancing shows. (Sorry, Will.)
The rather sad thing about the whole situation is that the networks think some of the reality shows will be a hit and they'll actually make more money during the strike. Here's how Washington Post columnist Lisa de Moraes explained it in the on November 9, 2007. She quotes Peter Chernin (COO of New Corp and CEO of Fox) on the potential upside of the strike. ". . .Fox, like other studios, axed many of its overhead deals with producers. Chernin said the network would save more money on those axed deals and "story costs" and by not making pilots 'than we lose in potential advertising.' "
Rather sad, isn't it?
So, to fill my TV viewing void, I'm going with old movies and DVD sets of my favorite shows. So far, I'm working my way through Bones Season One. I had to take a break on House because I was beginning to think I had symptoms of each one of the diseases. (Yes, I'm a bit of hypochondriac.)
Has the writer's strike impacted your couch potato routine? Are you watching the new unscripted shows? If not, what are you watching?