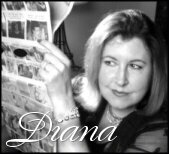 It's been a while since we threw one of those wacko "Personality Quiz" thingies out to the madding crowd, so…let's all kick back and have a little just-for-fun on this Monday a.m. Answer at your own discretion.
1) Can you tie a cherry stem with your tongue?
2) What was the last thing you touched?
3) Sunshine or rain?
4) Do you like your dayjob?
5) What do you hear right now?
6) Are you allergic to any foods?
7) If you caught a coworker stealing, would you talk to him/her first or go straight to management?
8) Did you make a New Year's resolution?
Weird mix, huh? Okay, let's see some answers!