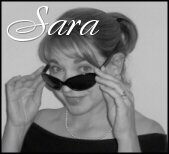 I think I've overdosed on mysteries.
I used to prowl the aisles at the bookstore and library, snatching up any new mystery (I'd already run through the backlist of my favorite authors), then I'd devour them as quickly as I could. Market research. That's what I told myself I was doing. I needed to see what mysteries were out there, what was selling. At least, that's the excuse I used as I gleefully carried my stacks of books to the checkout.
If there was a new author, a new series, even a new publisher—I knew about it. I was on top of my genre.
But lately, I'm not burning through my new mysteries. I still buy them and check them out, but now I have a rather tilting stack of books languishing beside my chaise lounge.
I pick one of them up every so often, but I can't get past a few pages. I feel like John Cusack's character in Grosse Pointe Blank when he says he can't be a hit man any longer: "I've completely lost my taste for it."
Me, too. I haven't lost my taste for killing people off (fictionally speaking, of course!), but I have lost my taste for reading mysteries. I am still reading—I couldn't go without reading, but I'm browsing through other genres and enjoying those books.
So, folks, I want to know if anyone else has been afflicted with this malady, this mystery malaise. What caused it? Is it because I'm writing mysteries? Am I too close to my favorite genre? Has "looking behind the curtain" ruined reading mysteries for me? Or, is it just a stage? And—most important—is there a cure?