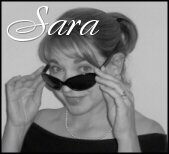 I love quirky signs. I smile every time I drive by one sign above a restaurant in a little town not far from where I live.
It reads:
Peking Chinese Food
Fried Chicken
&
Liquor
See…isn't that eccentric combination just weird enough to me make you smile?
I saw another of my favorite signs in Georgia where a vet called his practice "The Critter Fixer." You don't get more down-home than that.
I've always taken an interest in names of places, too. I like how names can reveal the practicality or whimsy of the inhabitants. I grew up in the flat, windy plains of the Texas Panhandle. Basically, nothing to see but the wide open sky. I don't think it's a coincidence that one of the towns there is named Plainview. There's also a Muleshoe, Texas and a Humble, Texas. And that's not even mentioning Paris, Texas. I always wonder about the story behind the name. How did the town get the name Humble, not Paris?
A good book title does the same thing. It piques your interest and makes you wonder about the story behind the title.
I've been thinking a lot about names and titles lately. My editor and I emailed back and forth last week trying to come up with a knock-out title for the fourth book in the Mom Zone series. Since I'm writing a series, it's better to stay with the same format for my titles. I started off with Moving is Murder and went on to Staying Home is a Killer. Book three is called Getting Away is Deadly. Book four is called…well, up until last week it was called Book Four. I'm quickly running out of gerunds and variations on the word "murder." The book's current incarnation is Starting Over is Lethal.
We'll see if that title sticks. In the meantime, I'd like to hear what book titles have intrigued you. And, are there any quirky town names or signs in your neck of the woods?