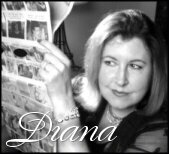 Do you realize it's only about a week until Christmas?
I'm not exactly sure what happened. I was thinking I still had a month or so.
So today was a little bit of a panic as I hit the cyber malls and began wielding my credit card with great ferocity and panache. And as I rest here, sipping my Bailey's Irish Cream and watching White Christmas, I feel well-satisfied. I did three quarters of my shopping in one fell swoop. Tomorrow I'll drag Mr. Thrilling out to get the Christmas tree, and this time tomorrow evening I should be feeling much more the thing.
The thing that is Christmas.
I admit that working at home…I sort of lose track of time. I feel insulated in my creative cocoon. I'm spending a lot of quality time with the people in my head, and I don't know that it's the healthiest thing on earth — as much as I relish their company.
Speaking of other people, real and imagined, does anyone still send Christmas cards? I mean the old-fashioned ones that you get in the mail. I know some people do, because I still get them — but fewer than in years past. That could be because I'm always late in sending my own out.
As I clicked and tapped my way down my Christmas list today I was thinking of various holiday traditions — and how they evolve through the years. I really don't bake much anymore — oatmeal cookies for my father are pretty much the extent of my efforts these days. I used to bake every cookie I could think of, along with pies, cakes — I was a nut for cooking around the holidays. But now that I'm more health-conscious, I feel a little uneasy stockpiling the goodies.
My sisters and I used to go Christmas caroling every year. We lived way out in the boonies, and we would get together with friends and drive around all evening in the backs of pickup trucks, stopping at houses and singing a few songs, eating cookies and drinking cocoa (ahem), and freezing our hintermost padding off along the way. That's my clearest memory: how cold it was in the desert at night.
These days my sisters and I have dinner at our favorite quaint French restaurant. We do still sing Christmas carols, but it's usually Christmas Eve, and merely for our own amusement.
I must say…White Christmas is a very silly movie. But that too is a tradition. Certain movies must be watched around the holidays. It's just not Christmas for me if I don't have a couple of viewings of Christmas Carol, Rudolf the Red-nosed Reindeer, and White Christmas.
There's something nice and comforting about holiday traditions. Even the goofy ones. Even the ones that make you sigh as you anticipate the effort involved with them. Mr. Thrilling and I haven't been married long enough to have a lot of traditions, but establishing traditions is part of the process of building a family.
Anyway, feel like sharing some of your holiday traditions? Both the ones you relish and the ones you would wriggle out of if you could?