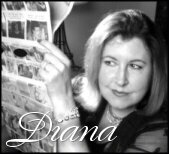 So…I got into a little debate with someone yesterday on the topic of chemistry.
No, we weren't arguing over my math skills. This had to do with the chemical reaction between personalities. Specifically, why some people have chemistry together and some people don't. We were talking about films, but I've noticed it holds true in real life as well. Some pairings create that spark, and some pairings don't.
Classic example: Tracy and Hepburn — snap, crackle, and pop.
Of course Tracy and Heburn loved each other, so what explains William Powell and Myrna Loy who had ever bit as much chemisty, but were never romantically involved?
The interesting thing about chemistry is that it isn't necessarily based on friendship or love. I personally don't think Paul Newman and Joanne Woodward ever had a lot of on-screen chemistry. Newman and Robert Redford…yes.
Liking and respect are vital to all kinds of things…but they aren't necessary for creating chemistry. Fred Astaire and Ginger Rogers, for example, had terrific chemistry, but apparently couldn't stand each other.
In fact, sometimes people who don't like each other have more chemistry than people who do — this happens a lot in books where the male and female protag frequently start out not liking each other. To put it mildly. Personally, in real life, I haven't noticed myself moving from loathing to love on many occasions. Maybe I've forgotten.
Can actors have chemistry if the characters they play are not strongly written? Is chemistry about the characters or about the people? Can characters in books have chemistry or are they simply well-written characters? I ask because certain characters really click for readers, really stand out among other well-written characters. Why? What do those characters have that others don't?
So what exactly is chemistry? How would you define it? And what actors or characters do you think have a lot of chemistry?