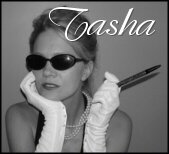 Yes, yes, it's that time of year again. Girl Living in World Devoid of Shame is here to announce HER BIRTHDAY IS TOMORROW!
OK. Sorry. Can't do the whole writing-about- self-in-third-person thing. But I'm giddy, as always, when the first of December approaches. Much debauchery planned, all of it in the highest order of good. In fact, my dear, dear friend, Blythe, and I have already launched the advance festivities by discovering a heretofore unknown love of cream sherry accompanied by late night walks through stunning downtown Franklin, Tennessee.
To kick off the official celebration, I'm starting things in the best possible manner, with a Virtual Cocktail Party to end all Virtual Cocktail Parties. With us today is Peter Stothard, editor of the Times Literary Supplement.
Now. To say I'm a tad excited about this would be ridiculous. I grew up playing amidst piles of TLS back issues; I'm not sure there could be a single publication more significant to me. Who knew that a perk of blogging would be to have the Head Honcho around on my Birthday Eve?
Did I mention that tomorrow is my birthday? : )
Let's get down to business….
PETER: A drink, you ask. Try one part Blue Curacao to three parts Sauvignon Blanc and watch everything go green.
Does that go with Thai? If so, can someone who's coming over tomorrow pick up the Blue Curacao?
TASHA: Is the easy access to heaps of books that comes as editor of TLS a source of overwhelming existential angst or a slice of ambrosia?
PETER: I'm going for the ambrosia. Best in the face-cream form that the goddess Athene used to spruce up the older woman - or in the scent option that could conceal even the nastier whiffs of ancient seal. But if you insist on a 'slice' of the boring old immortal food of the immortal divinities, I'd still go for ambrosia. Some of this week's books on the TLS table must last longer than we will, surely?
KRISTY: If you could pair up any two fictional characters, who would you choose and what would you have them do?
PETER: Moby Dick and Dick Tracy. They could play Consequences.
ELIZABETH: Is it possible to defend the fountain pen against the laptop computer?
PETER: Yes. Try writing on the back of your hand with a laptop. And if anyone ever wants written words to mean ownership and obey-me again (not all our romantic expressing-ourself-stuff) there will be a lot to be said for the fountain pen. Try tattoing someone else with a laptop.
ERIC: What book are you currently head-over-heels in love with?
PETER: I'm a very faithful book-lover. So none of this 'currently head-over-heels'. The Odyssey is my love - including the bits about botox and fumigatory ambrosia above.
Forgive me, Peter, for picking my favorite translation to link….
BRIAN: Name a book you wish you had written
PETER: The Decline and Fall of the Roman Empire. How wonderful to be so sure why all things happened.
JILL: Preferred weapon: Pistol or Sword?
PETER: Pistol. If someone were to kill me, I'd prefer her to be faraway. Incidentally, that's the academic gender-neutral 'her' which could be a 'him'.
BETH: Any books already available in the UK that we should look for once they cross the pond?
PETER: I didn't think books crossed the pond any more. We just Amazon them down the virtual river from anywhere. But look out for the new Andrew Lycett biography of Conan Doyle. Great on that Holmes Watson big passion.
TASHA: What's your favorite object in the British Museum?
PETER: I'm currently 'head-over-heels' for Senuna, a recently arrived Romano-British river goddess who looks like a chocolate wrapper.
I'm quite certain that we all agree Peter is a fabulous guest, and surely there is no one among us who will not add his blog to our daily surfing rituals (so much better than checking your Amazon ranking, people). A million thanks to him for joining us!
It wouldn't be a cocktail party without some discussion, so be sure to take a minute to answer the questions he's left for the comments:
1. Is blogging bad for my brain?
2. Is blogging bad for your brain?
3. Why do so many people believe that expressing what a book 'did for me' is the same as subjecting it to criticism?
4. Why don't another ten thousand people (let's not be too ambitious) realise that the TLS is the best way to counter all ill effects of the brain - whether from blogs or from glasses of green stuff?
That's it for now! I'll do my best to crawl back here next week, assuming the Birthday Festivities don't render me completely useless. Don't hold your breath…
xo
Tasha