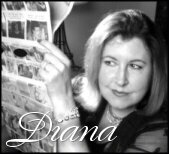 I was watching The Hardy Boys Nancy Drew Mysteries Season II the other day — you know, the season where The Hardy Boys team up with Nancy Drew and Bess in Transylvania, and Nancy and Frank sort of…like each other. A lot.
I couldn't help but notice, now that I'm old enough to no longer be swayed by Parker Stevenson's manly charms, that Nancy's role gets progressively chopped in Season II, especially when she's sharing the stage with Frank and Joe. Poor Pamela Sue Martin. She really was an energetic and appealing Nancy. I can see how she must of tired of lines like, "And I told you I can look after myself!"
Sheesh.
Anyway, it started me thinking about buddy shows. The successful ones, with the exception of Charlie's Angels, are always male. True, there was Cagney and Lacey, but I was never a fan. It's embarrassing to admit this as a grown up woman, but…they weren't pretty enough for me. And they certainly didn't seem to have nearly enough fun.
I do vaguely remember Honey West when I was a kid. Or, more exactly, I remember watching my mother watching Honey West. She had great legs, an ocelot or some big cat (Honey, not my mother), and this giant mole (facial, not another pet) that my mother assured me was very sexy.
Huh.
And I equally vaguely remember The Girl From U.N.C.L.E. Mostly because she had a really cute male sidekick who I had a crush on. Even as a little girl I preferred The Man From U.N.C.L.E. And, with the exception of Nancy Drew and Charlie's Angels, all my favorite shows seemed to be about men. Even Lassie and Fury had male owners. So, now that I think about it, did Gentle Ben and Flipper. Man, I had a crush on the older brother in Flipper!
But I digress.
It's not that I didn't — and don't — enjoy female protagonists. I loved Purdey in the New Avengers. I loved the brief run on A&E of Anna Lee. And Remington Steele was one of my all-time favorite shows — and not solely for Remington. Er, Pierce. I have all kinds of favorite heroines in books, but they're usually solo. Solo works well. And male/female pairings seem to work even better — although there's always the push to turn it romantic. Why doesn't the buddy thing seem to translate well for females?
Or am I just forgetting a lot of great shows?
Could it be that these theoretical female buddy shows and films wouldn't work because odds are they'd be written by men? I know, a very sexist thing to think — let alone say. And that's probably not it because you don't see much of it in books either, and those would likely be written by women. Don't ask me, I'm just wondering why such a successful formula for men just doesn't seem to work when it's wearing a dress.
Any thoughts? Any theories? Any good female buddy shows you want to recommend?