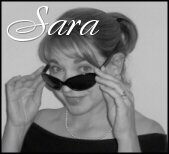 It's a good thing I'm a writer because it gives me an excuse for my nosiness.
I'm a snoop.
I don't sneak around opening medicine cabinets on the sly (I do have some restraint), but I am always on the lookout for little revealing details that give me an insight about people and their personalities.
What's in someone's purse or on the front seat of their car can be very revealing indeed.
Today I parked at the gas station and ran inside for a Diet Coke. Of course, I glanced in the front seat of the car beside me. Here were the contents: heavy-duty black and yellow DeWalt tool case, a stack of aerial land photos, and a pair of tan work gloves.
See what I mean? I can make all sort of assumptions just from those three things.
I went inside and store and returned to find a new car in the slot. Casually, I snuck another peeked and saw a laptop, a black canvas rolling bag, a glossy box with one of the multi-syllable names that drug companies are advertising on prime-time television. Can you say drug rep?
It's kind of addictive, catching a glimpse of a few things and using it to shape a picture of a person.
My experiment holds true for me. Today my front seat had two copies of my books (ready to be donated to my friendly local librarian), a section of the newspaper (saving it because of an interesting article that I might want to blog about), and one of my promotional bookmarks that had fallen to the floorboard. Just screams out writer, doesn't it?
What parts of a person's life do you think are most revealing? Their car? Their key chain? Their fridge? Their wallet? Their nightstand? And, if you're a writer, have bits and pieces of someone's life that you've glimpsed worked their way into your fiction?
P.S. Happy Thanksgiving!