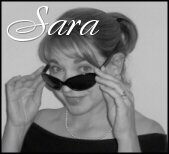 Have you ever had a bookstore craving?
You know, the intense desire to roam aimlessly through the aisles, browsing titles and scanning flap copy.
Last week I had it bad.
Since our move, I'm getting adjusted to the new area and the new area is. . . rural. Or, more accurately, it feels rural. We're actually only about 30 miles from D.C., but my quick trips to the store, the mall, the gas station, and the bookstore have been curtained. We live in an area with houses and neighborhoods sprinkled between cornfields and dilapidated red barns. It's scenic and beautiful. I've seen six deer already, but there's not a Best Buy or Qboda right around the corner, not to mention a bookstore.
So I did a Google search and with a bit of luck navigating the freeways, I found a bookstore and indulged in browsing.
While glancing through the magazine section, I found an article in Writer's Digest about a new author who isn't into promotion. He'd rather write.
Here's the teaser from Writer's Digest Website: "Can a writer who just wants to be left alone to write make it in today's extroverted publishing world? Enter 24-year-old James Boice, who may just be the answer to that question."
I was intrigued.
I'd love to spend most of my time writing, too, but didn't this Boice guy know that you have to do promotion? It's not a question of whether or not you want to. It's a given.
Then it dawned on me that I was reading an article about him in a national magazine. Not an article he had written for the magazine, but an article featuring him, which was a much harder gig to get. Plenty of authors, myself included, query magazines and pitch an article they'd like to write just to get their byline and bio in the magazine. To actually have someone else write an article about you is the next step up.
I skimmed the article and discovered that he's written a fiction book that closely mirrors the Kobe Bryant scandal. His book has been reviewed/mentioned/excerpted in several newspapers and other magazines, including Esquire.
At this point the whole "leave me alone, I just want to write" thing was ringing a little false. Clearly, Boice, either had the luxury of leaving the promotion to someone else (a publicist, perhaps?)—although he'll make time for interviews—or he'd been very lucky.
I've met people with the same off-hand attitude toward promotion. At one of my first mystery conferences I sat beside an established writer who said, "I let the publisher handle all that publicity crap." I'd been shocked. I was the author. I had to do my part, pull my weight to make sure my book got out there. Didn't everyone feel this way?
Apparently not.
I have reigned in my promotion activities a bit because I've learned that sometimes an author can do everything "right" (get the word out and have great sales) but that's no guarantee that the publisher will keep publishing the author's books. So I try not to kill myself with promotional activities, but I do know promotion is essential. Maybe some day I'll be "lucky" enough to have interviews fall into my lap and I'll say I leave all that "promotion crap" to someone else.
Nah, I doubt I'll ever stop promoting my writing. The truth is that promotion feels a bit like I'm on vacation. I love to write, but I also enjoy meeting readers, other writers, booksellers, and librarians.
So, the question(s) of the day: If you're a writer, do you promote your books? Why? Do you think it makes a difference? If you're a reader, are you excited about meeting an author at a book signing? Do you like to get newsletters or emails from your favorite authors? In other words does, all that "promotion crap" draw your attention to new authors or keep you reading authors you already enjoy?