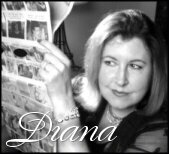 Maunderings. Is that a word? Did I just invent that one?
Anyway, greetings from Malice Domestic. It's Saturday night and Sara and I just got back to our room and the comfy beds. Tonight was the Agatha Banquet — and you're probably wondering who won everything. But we'll leave that to clearer heads than our own (we've been at the bar for the past three hours). I'll just say that we've had a great time so far; we double-teamed hosting a table at the banquet tonight (a tradition in the making, if we have anything to say about it) treating our eight guests (and each other) to chocolates and wine.
Did I mention we've been at the bar all evening?
Anyway, we're agreed that Malice is well worth doing, and we plan on being here next year — and many a year after that. The question(s) for you:
1) Do you do writing conferences?
2) And if you do, do you have a favorite?
3) And if you don't, do you have a reason?
4) Would you come to a conference if we offered you wine and chocolate?
See you all soon!